Integration Steps
Go to the workspace and select the integrations menu.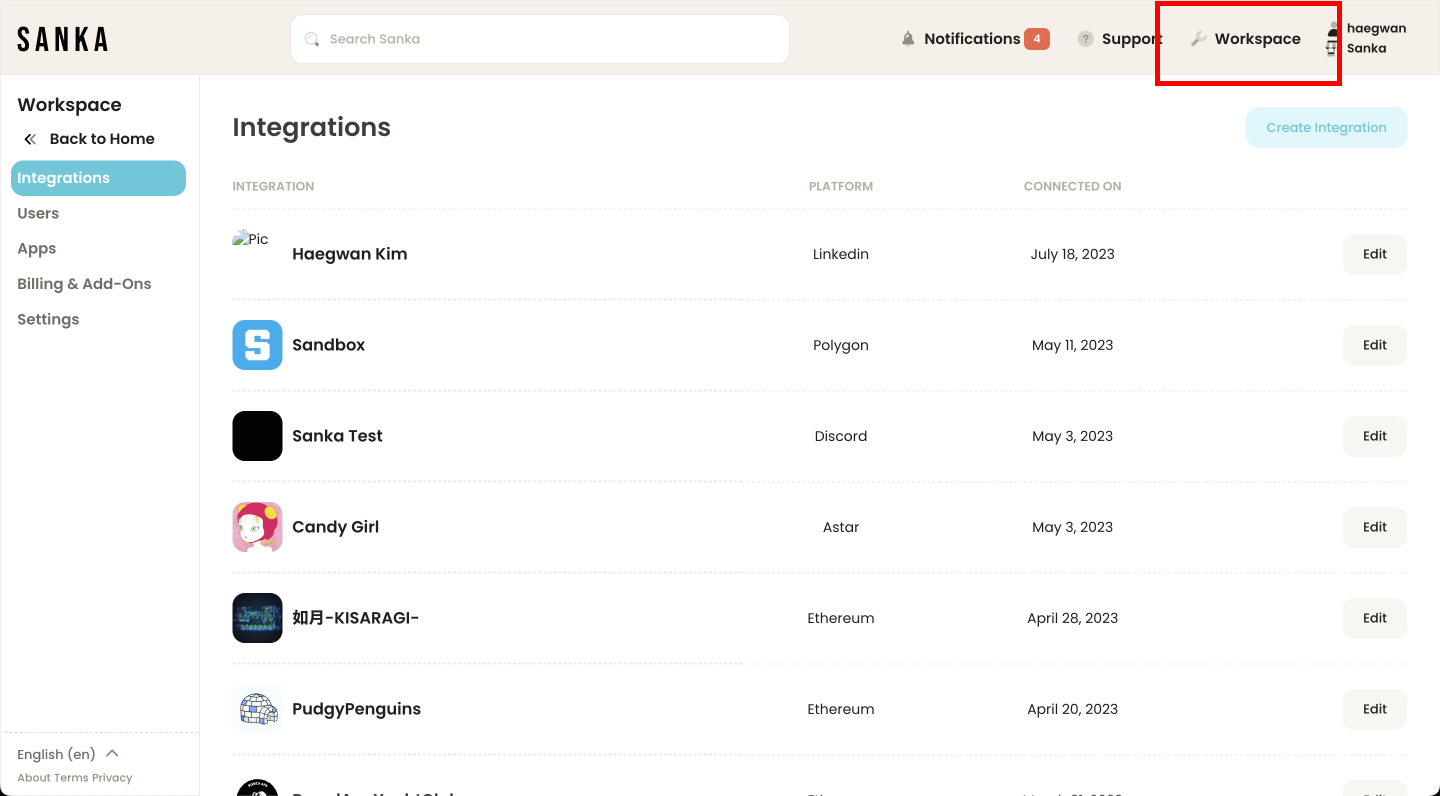 Select Discord from the menu and click "Connect".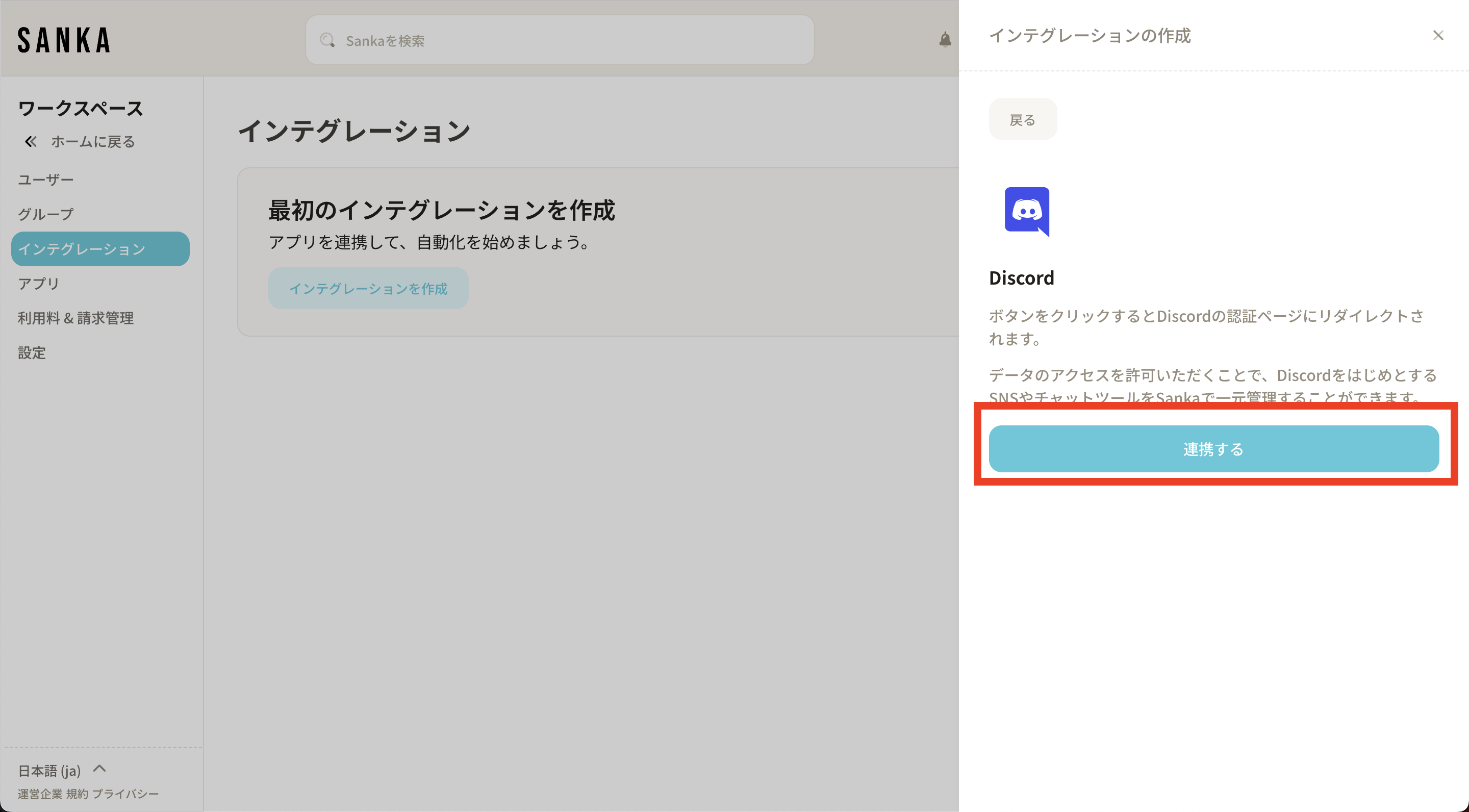 On the linking form, select the server you wish to link to Sanka.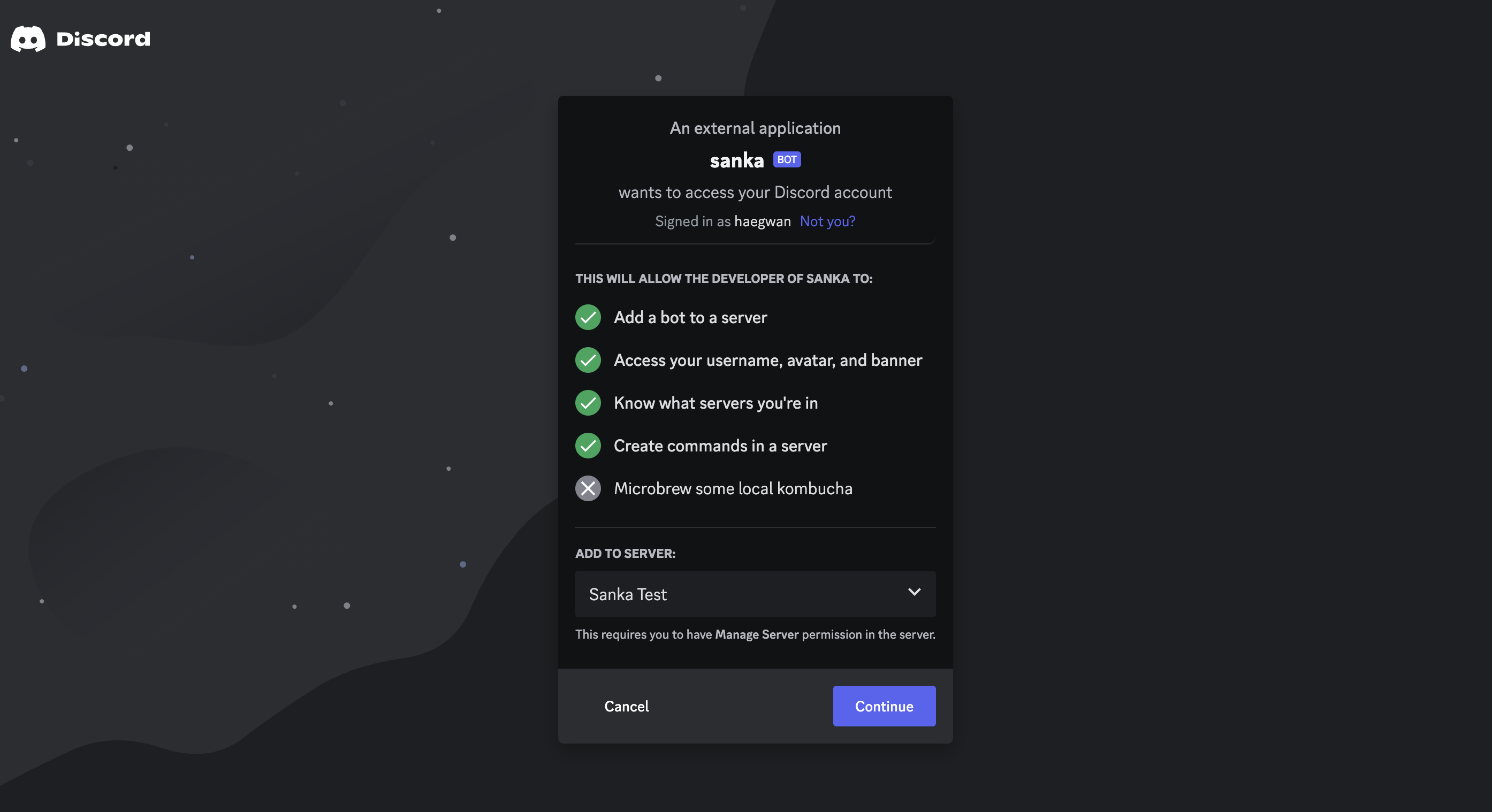 Session Integration Process
In addition to the authentication integration, the session cookie information must be entered to enable the scheduled posting function to Discord.
First, click the "Edit" button for the integration linked above.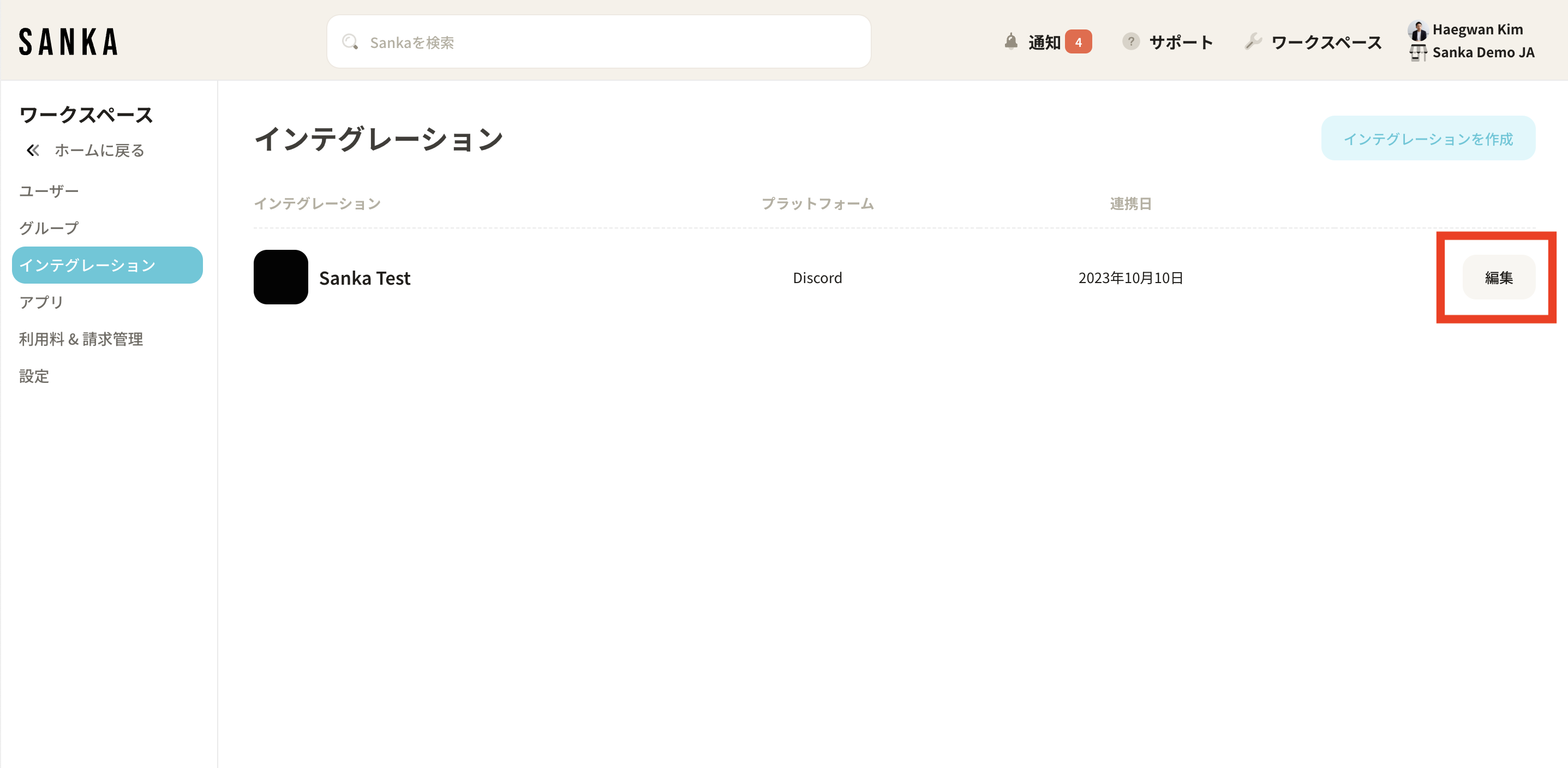 You will need to follow the guide to get the session cookie information from Discord.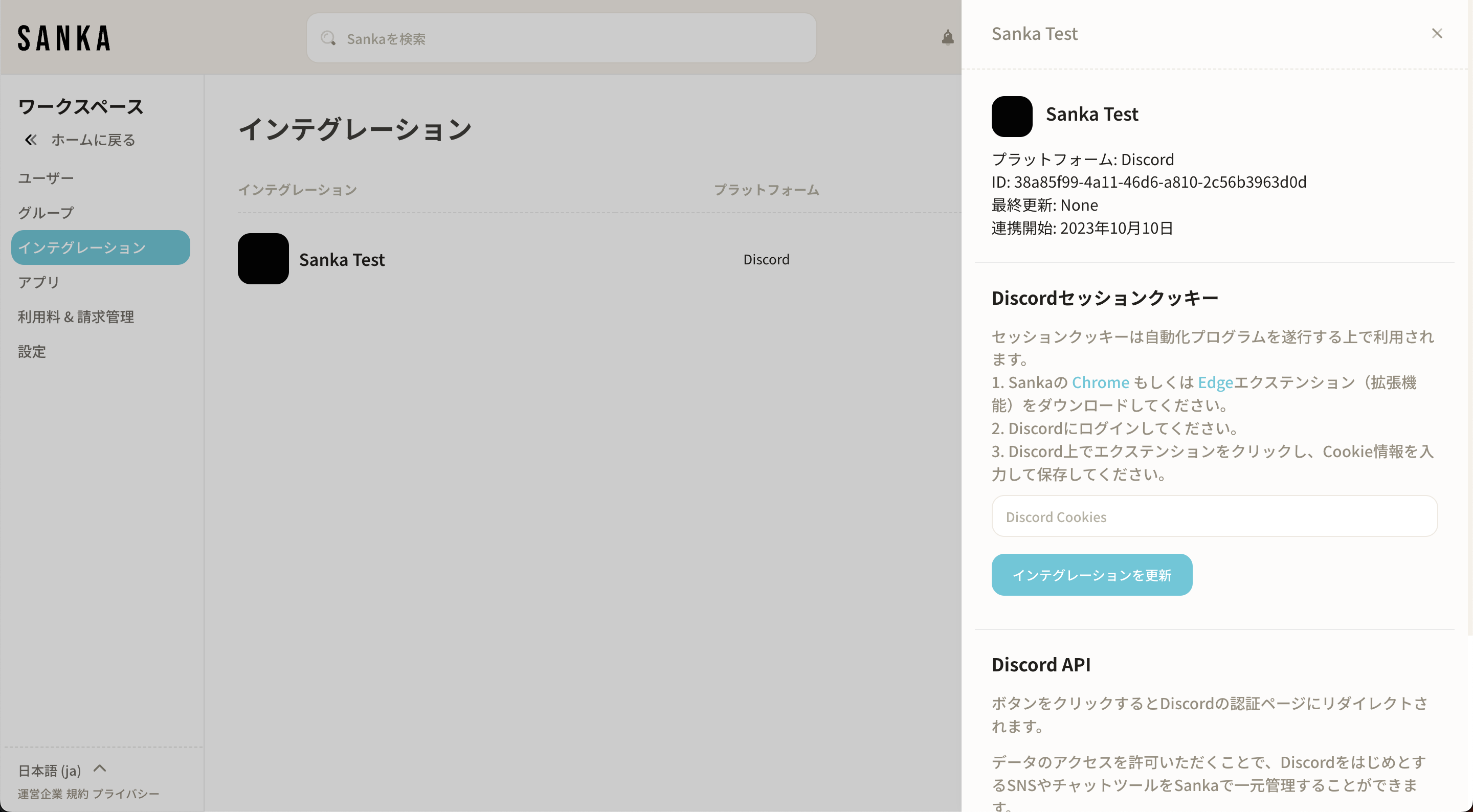 From a Chrome or Edge extension, access Discord while logged in, copy the session information and paste it into Sanka.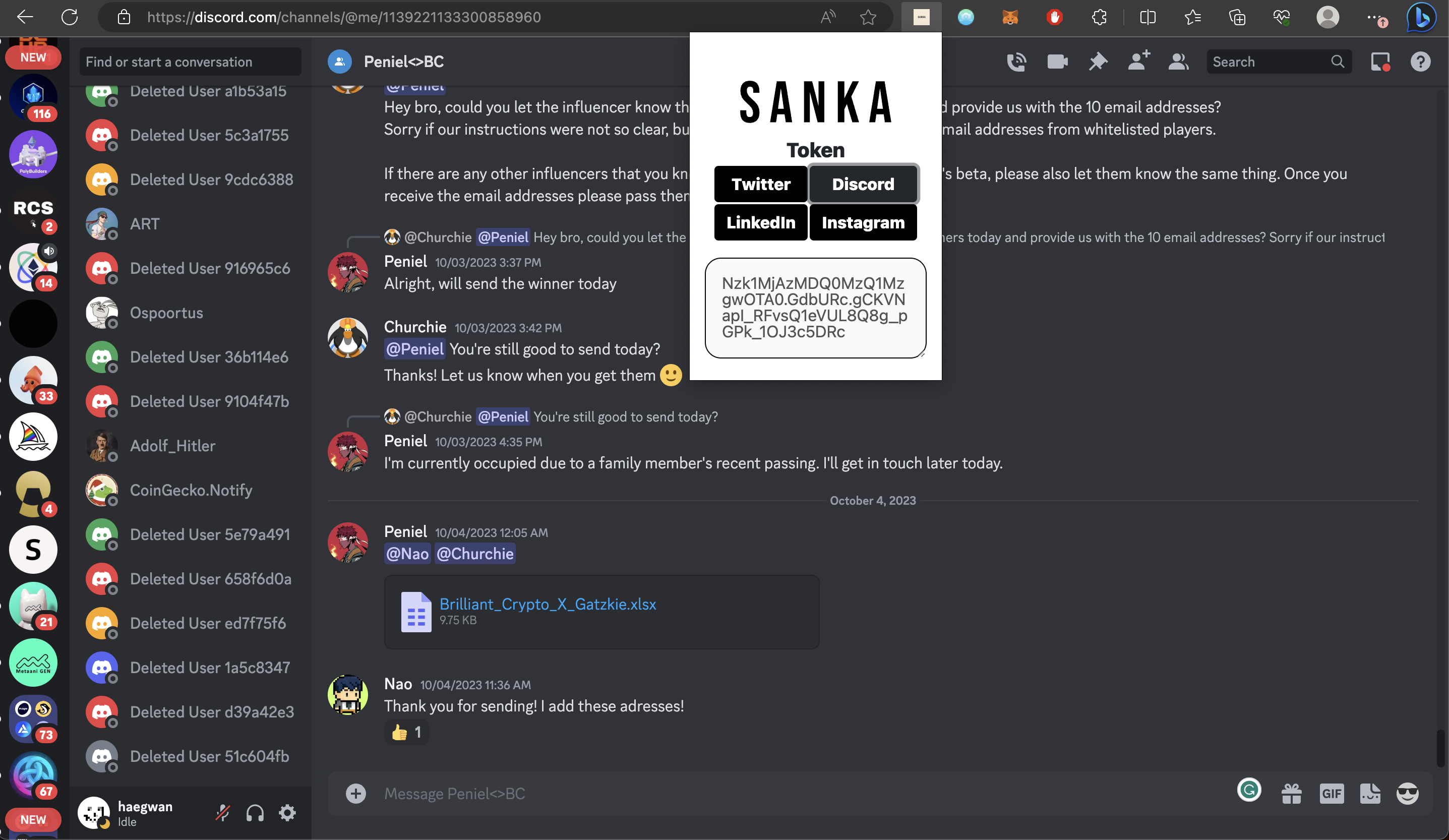 Now, you're all set up!