Introduction
You've probably heard of Sales Force Automation (SFA) tools, but what exactly are they? How do they work, and more importantly, how can they benefit your business?
In the rapidly evolving world of sales, businesses are continually searching for new ways to streamline processes, increase efficiency, and drive revenue.
That's where Sales Force Automation (SFA) tools come into play. These AI-driven wonders are designed to automate repetitive tasks in the sales process, freeing up sales teams to focus on making connections, closing deals, and driving growth.
But which SFA tools are worth your investment? What can each offer? Here, we break down the top 10 Sales Force Automation tools that promise to supercharge your sales process in 2023.
Sanka is a digital transformation platform, that focuses on saving costs and boosting productivity for businesses.
Sanka offers a free Sales Force Automation (SFA) software solution aimed at helping businesses automate and streamline their sales process for improved efficiency and profits.
The digital transformation platform provides various business apps and automated workflows to save costs and boost productivity.
Key Features:
CustomerLink App: This app helps you manage customers, deals, and lists, which can be tailored to streamline salesforce activities.
OrderMake App: By aiding in order management and inventory, the OrderMake app can contribute to sales automation.
TaskFlow App: This app helps with project, workflow, and task management, which can be beneficial in organizing and prioritizing sales activities.
Automated Workflows: The platform enables you to create unlimited automated workflows that can improve sales operations by automating repetitive tasks and freeing up valuable time.
Integrations: Sanka.io's support for over 100 integrations with other apps allows you to create a comprehensive and connected sales automation system.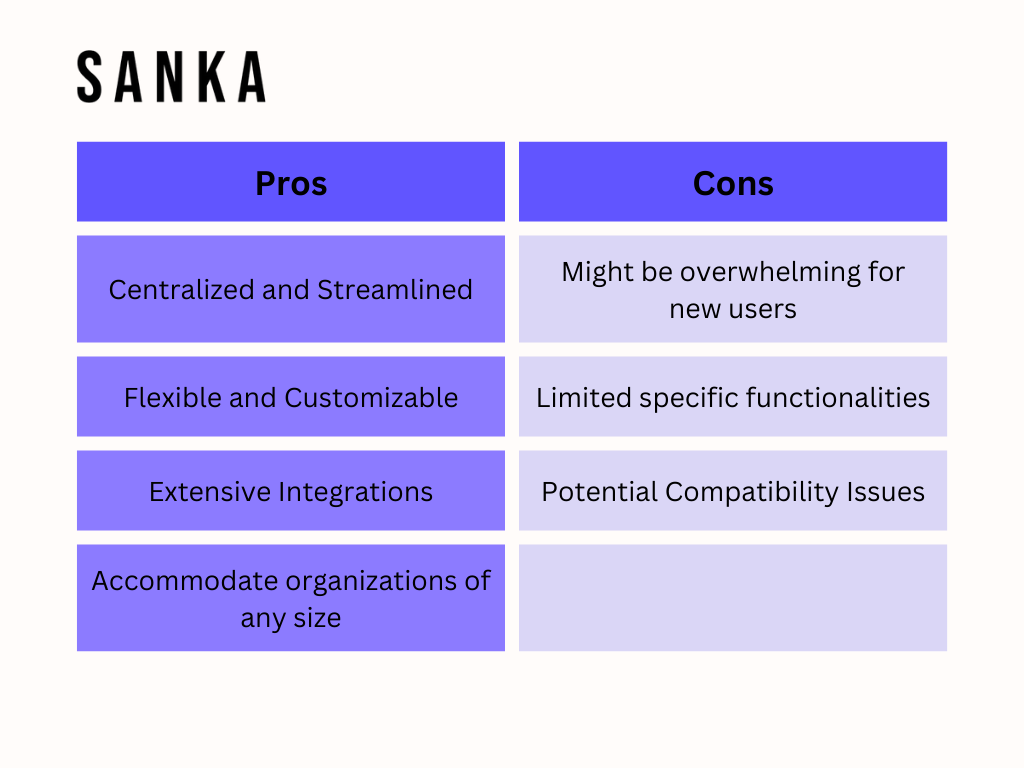 Salesforce is one of the leading customer relationship management (CRM) systems and has set a standard with its cloud-based services for sales, service, and marketing teams.
Salesforce automation traditionally involves capturing and updating customer data.
Advanced technologies, such as artificial intelligence, have even expanded the capabilities of Salesforce automation to go beyond just logging and updating data.
Salesforce provides several automation tools, the selection and usage of which depend on the complexity of tasks and the end goals of the business.
Through the platform, multiple tasks are automated which include the management and tracking of contacts, scheduling meetings, analyzing customer behavior, forecasting sales trends, and generating reports.
Key Features:
Contact and Opportunity Management: Salesforce enables users to effectively manage and access customer information. It keeps an accurate record of contact history allowing for thorough contact management and provides a comprehensive view of all interactions, hence improving opportunity management.
Sales Performance Management: Salesforce tracks and manages sales goals against real-time data, measuring the individual performances of sales representatives and the whole team.
Reports and Dashboards: Salesforce provides live, visual data that keeps your team informed about real-time sales results across the organization.
Sales Forecasting: This advanced feature offers forecasting capabilities for sales based on existing deal values and probabilities of closure.
Email Integration and Autodialer: Salesforce integrates with popular email platforms such as Gmail and Outlook. It also provides an autodialer feature that directly integrates into the Salesforce database.
Territory Management: Territory-related issues are managed easily with Salesforce, enabling the sales team to work more efficiently and closer to their customers.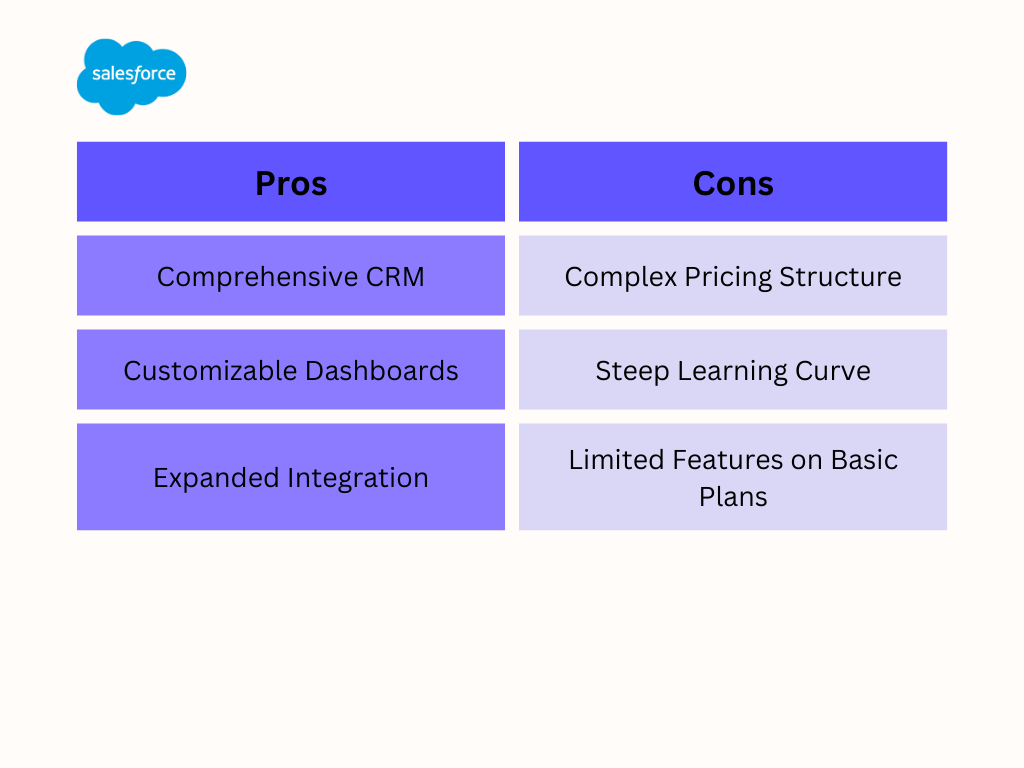 Zoho CRM functions as a Sales Force Automation (SFA) software. It automates routine sales tasks, eases non-routine ones, and enhances overall sales productivity.
The actual application of information technology to support the sales function of a business is often referred to as Sales Force Automation.
The SFA process includes organizing and automating repetitive tasks within the sales cycle.
Sales Force Automation within Zoho CRM assists in a variety of tasks such as scheduling sales appointments, sending follow-up letters and emails, tracking contacts, and updating sales opportunities.
These operations could potentially be time-consuming but are vital for the functioning of a sales team.
Key Features:
Contact Management: Zoho CRM allows businesses to manage, analyze, and segment their contacts effectively. The software streamlines all these operations while enabling businesses to gain a 360-degree view of their customers, understanding their needs, preferences, and behaviors better.
Sales Automation: Salesforce automation is made possible in Zoho CRM through its features that enable deal management, contact management, and pipeline management. It helps to eliminate repetitive tasks and ensures that critical processes are managed effectively.
Lead Management: Zoho CRM's lead management helps businesses track and nurture leads, optimizing the conversion process and ensuring that no leads slip through the cracks.
Workflow Automation: This feature helps businesses to automate routine tasks and focus more on selling. Automated workflows can include alerts, tasks, field updates, and webhooks.
Analytics: Zoho CRM offers detailed analytics to help businesses make data-driven decisions. Its AI-powered analytics tool, Zia, can even predict deal closures and offer actionable insights.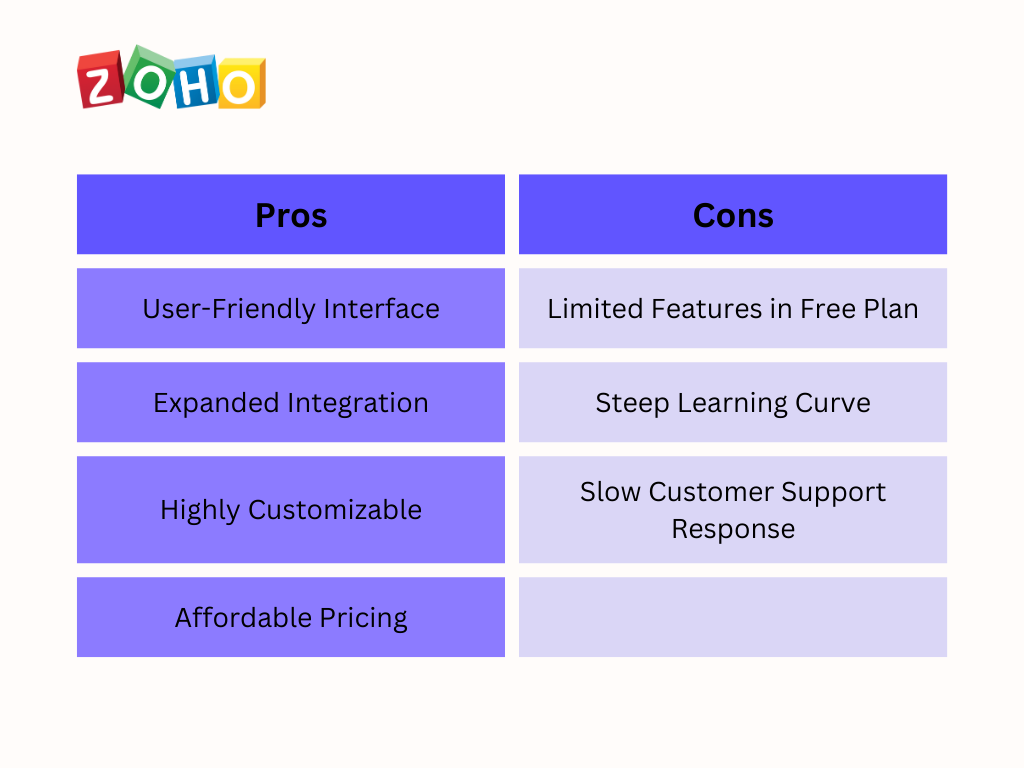 HubSpot CRM is identified as a Sales Force Automation (SFA) tool based on its capabilities to augment the usefulness of customer relation management.
In the context of the buyer's journey, HubSpot CRM manages the lifecycle of customer interactions and data, utilizing automation tools to enhance the efficiency of a sales team.
In essence, Sales Force Automation in HubSpot CRM helps improve the interaction between your business and its customers by automating business tasks such as contact management, sales process management, and analytics.
This ensures all processes are streamlined, prevents loss of critical information, increases business productivity, and guarantees an optimal customer experience.
Key Features:
Contact & Company Database: HubSpot CRM provides a contact and company database that allows you to store a high volume of customer details, manage customer interactions, and track the complete customer journey.
Drag-and-Drop Communicator: With this feature, you can easily organize your sales funnels, track customer communications, and see where prospects are within the sales process in real-time.
Automatic Data Synchronization: HubSpot offers automatic syncing of data such as emails, meetings, and calls between the CRM system and your company's email server.
Document Tracking: You can upload, track, and monitor documents right within the CRM to check who is engaging with your content.
Sales Analytics: HubSpot CRM comes with a reporting dashboard; this provides you valuable insights about your business, tracking sales, productivity, and performance effectively.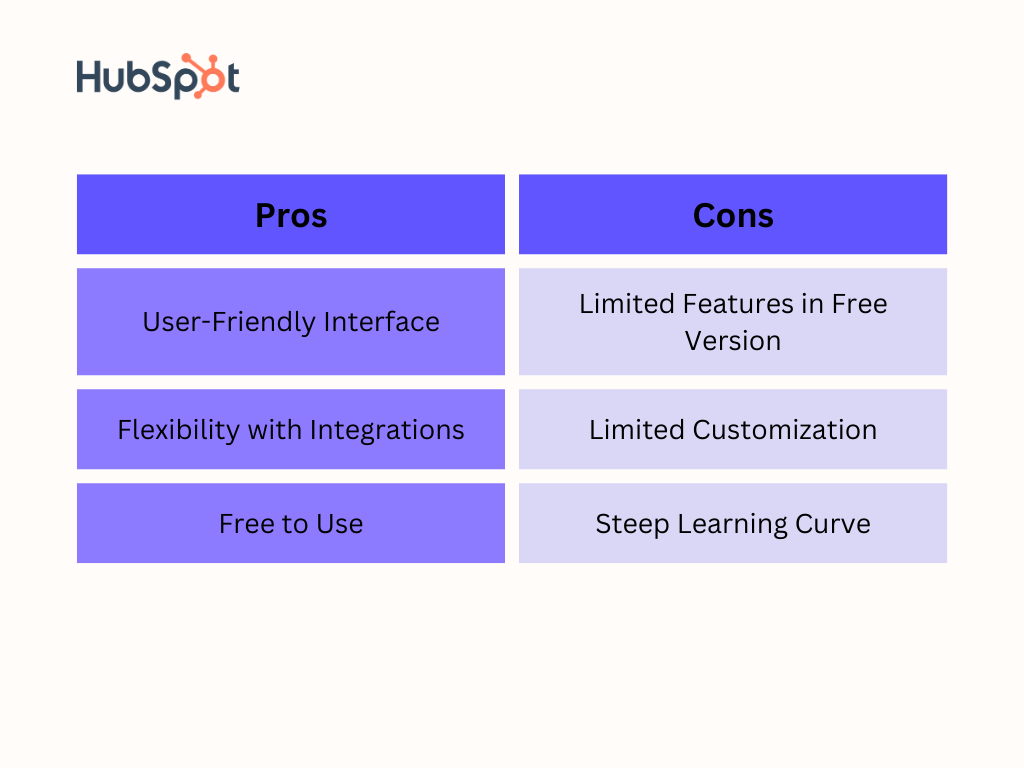 Pipedrive, in the capacity of a Sales Force Automation (SFA) tool, effectively takes care of time-consuming sales processes, which enables sales representatives to focus on critical tasks.
Through the usage of Pipedrive, companies can automate just about any step of their sales process, from triggering personalized emails when a deal is created or moved along a pipeline stage, to keeping leads warm while businesses focus on high-priority tasks.
Key features of Pipedrive's sales force automation include automated sales processes that support sales reps throughout the entire sales cycle, like Pipedrive's sales automation features that can push a deal forward by auto-creating a deal when a qualified lead is added, or creating activities whenever a deal moves along the pipeline.
Key Features:
Pipeline Management: Pipedrive allows users to customize and adapt pipelines and stages. It provides a clear visual interface that updates in real time, enabling users to track leads and deals effectively.
Email Integration: Users can send and receive emails directly in Pipedrive CRM, saving time by preventing switching between applications. This allows the ability to sync conversations while keeping track of all communication.
Activity & Goal Tracking: With this feature, sales managers can monitor sales rep initiatives to track productivity and effectiveness.
Sales Reporting: Pipedrive provides insights and reports that allow users to measure the overall health of their sales pipeline. This helps users better forecast revenue and understand areas for improvement.
Email Marketing: Pipedrive allows users to create and send targeted and personalized emails. This includes drip campaigns that help nurture leads towards conversion.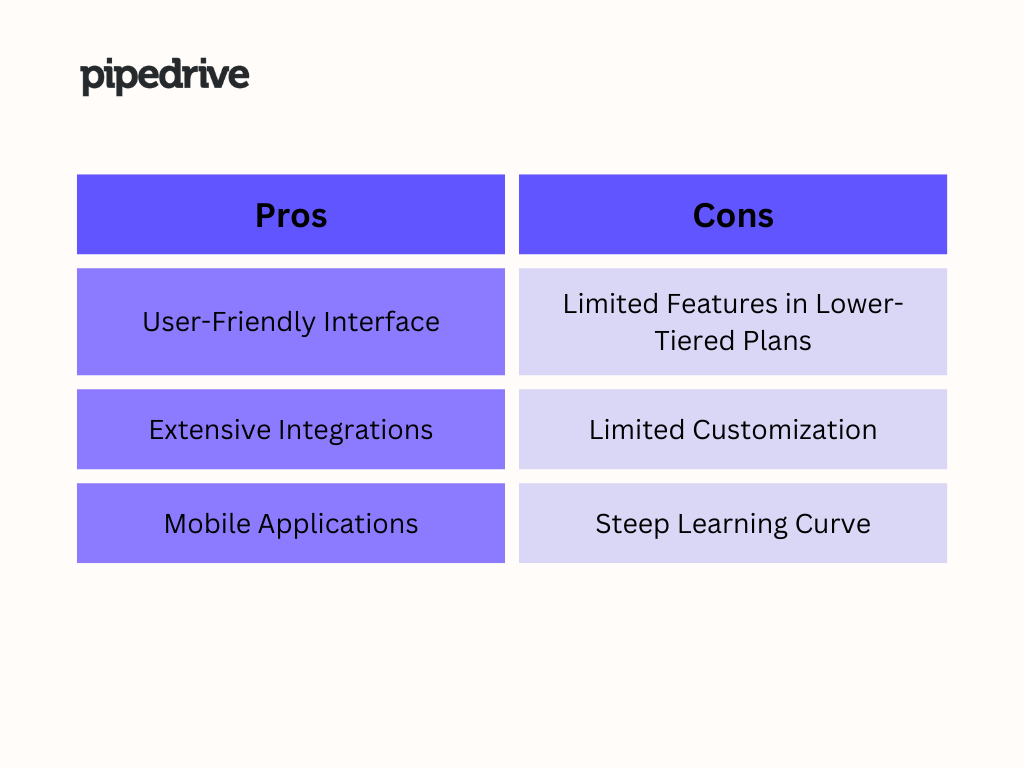 Freshsales is defined as a Sales Force Automation (SFA) tool that streamlines the sales process by automating mundane and time-consuming tasks through the use of software.
As a full-fledged sales force automation solution, Freshsales provides sales teams with everything they need to attract quality leads, engage in contextual conversations, drive deals with AI-powered insights, and nurture customer relationships.
Key features of Freshsales as a Sales Force Automation tool include order processing, inventory monitoring, contact management, order tracking, and forecast analysis.
By automating these tasks, the tool not only improves productivity and efficiency but also minimizes manual errors, allowing sales teams to focus on more strategic aspects of their work.
Key Features:
Lead Scoring: Freshsales CRM provides a lead scoring feature where leads are rated based on their level of engagement and inherent characteristics. This enables sales teams to prioritize their attention on high-potential leads.
Visual Sales Pipeline: Freshsales CRM offers a visual sales pipeline that provides a holistic view of all deals in various stages of the sales pipeline. This allows sales reps to manage and track progress effectively.
Built-in Phone and Email: With the built-in phone and email feature, users can make calls, send emails, and track conversations all from the same platform.
Sales Campaigns: Users can send out personalized bulk emails and monitor their performance with metrics.
AI-Based Lead Recommendations: Freshsales CRM provides AI-based lead recommendations that guide sales reps to key leads, contacts, and deals.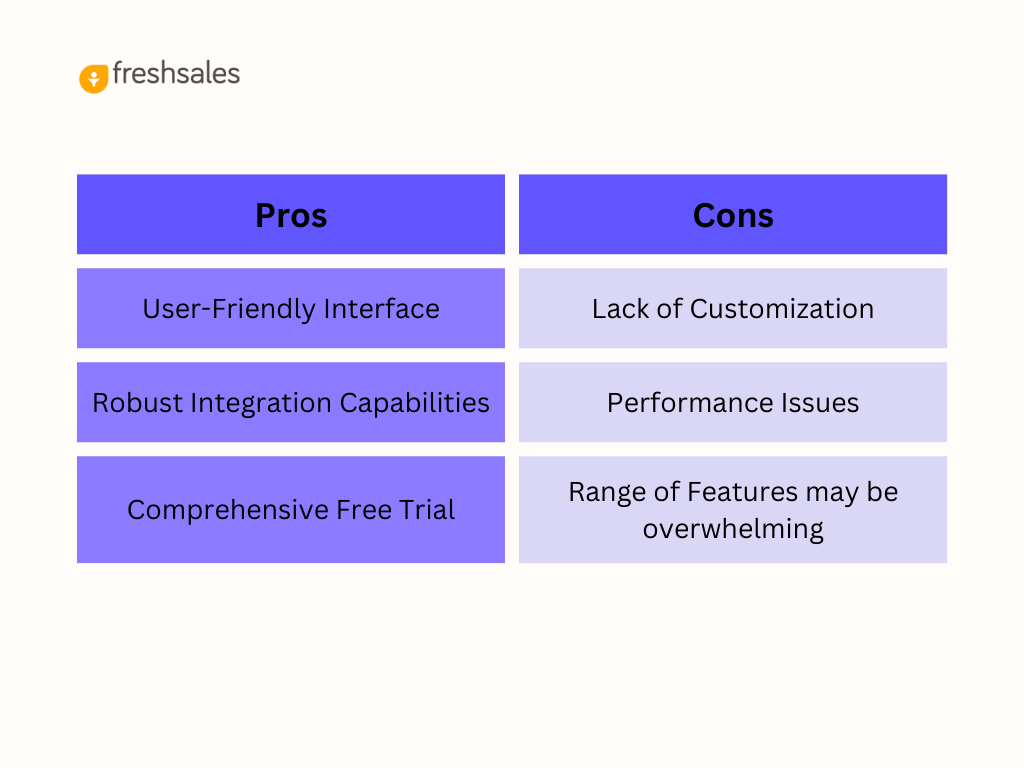 Apptivo is defined as a Sales Force Automation (SFA) tool that incorporates the entirety of the sales process from a qualified lead to a closed deal.
This means that Apptivo's CRM is configured as a well-structured campaign to automate prospects and customers that facilitate the closing of deals, promoting the growth of customer relationships with minimal human intervention.
The use of Apptivo as a Sales Force Automation tool encourages sales effectiveness and efficiency by removing repetitive tasks and freeing sales personnel to concentrate on the strategic aspects of sales.
This efficiently reduces the time spent on scheduling and follow-up activities while increasing the time sales teams spend on customer-facing selling activities.
Key Features:
Lead Management: Apptivo CRM's lead management feature enables users to capture, score, and convert leads. Leads can be assigned to sales team members systematically for follow-up, allowing for better organization and attention to high-priority leads.
Customizable Sales Pipeline: Apptivo CRM allows users to create a customizable sales pipeline tailored to their organization's sales process. This feature provides transparency and real-time tracking of deals across different stages.
Email Integration: Apptivo CRM integrates with email clients like G Suite and Office 365, enabling smoother communication with customers, including tracking emails and archiving records with ease.
Contact Management: Users can manage and organize their contacts, record interactions, and maintain a central repository of information, streamlining communication with customers and prospects.
Sales Reporting: Apptivo CRM brings robust sales reporting tools that help users monitor performance, identify trends, and prepare insightful, data-driven sales forecasts.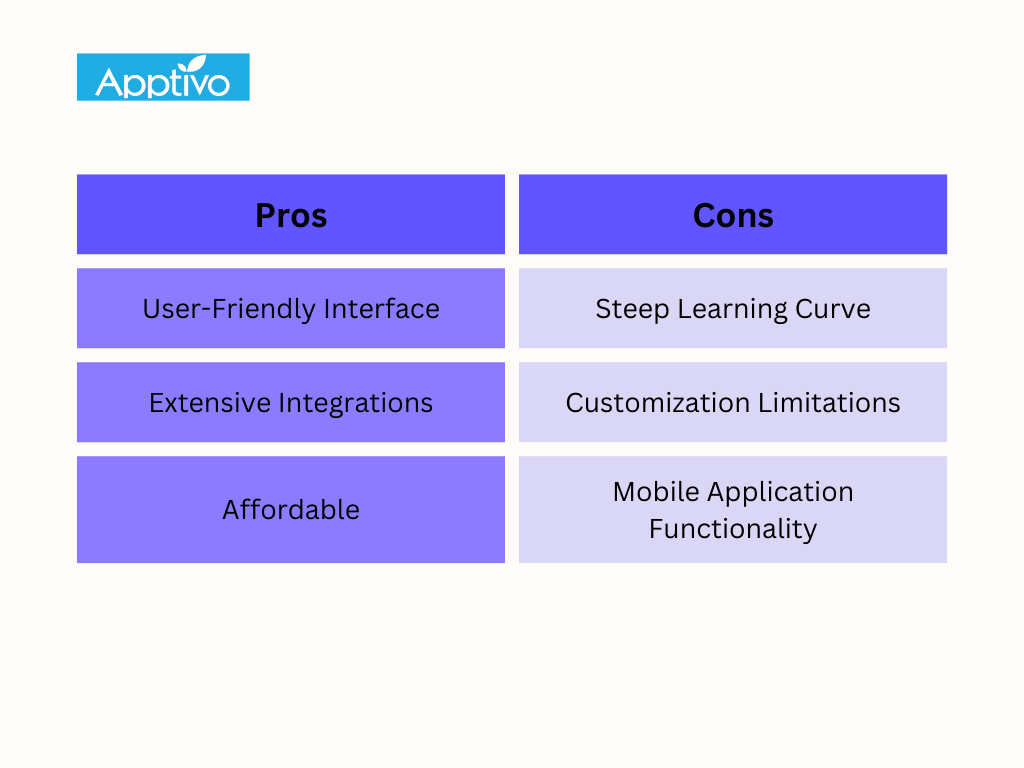 Insightly is defined as a Sales Force Automation (SFA) tool designed to streamline and optimize the entire sales process, from lead generation to the closure of deals.
It includes an automated prospecting feature, assists in lead qualification, and provides robust sales funnel analytics.
This technology-driven process results in the automation of sales activities, enhancing sales team efficiency by allowing for a systematic approach to outreach and customer relationship management.
Furthermore, Insightly, with its additional functionalities including marketing automation and customer service, aims at making CRM the central component of businesses.
Its capabilities extend beyond sales, making it an all-encompassing tool that can help streamline lead management, communications, and conversions.
Key Features:
Lead Routing: Insightly CRM helps businesses capture leads from various sources and route them automatically to the right people, ensuring they receive timely attention.
Sales Process Automation: With Insightly, businesses can automate their sales processes, creating streamlined workflows that ensure tasks are identified and executed in a timely manner.
Opportunity Management: Insightly enables tracking of communication and sales opportunities, and it makes collaboration among teams easier which accelerates the sales process.
Custom Reports and Dashboards: This feature allows for monitoring and evaluating sales performance with analytical reports and interactive dashboards.
Integration Capabilities: Insightly can integrate with various tools such as G Suite, Office 365, QuickBooks, Slack, etc., offering businesses seamless workflows.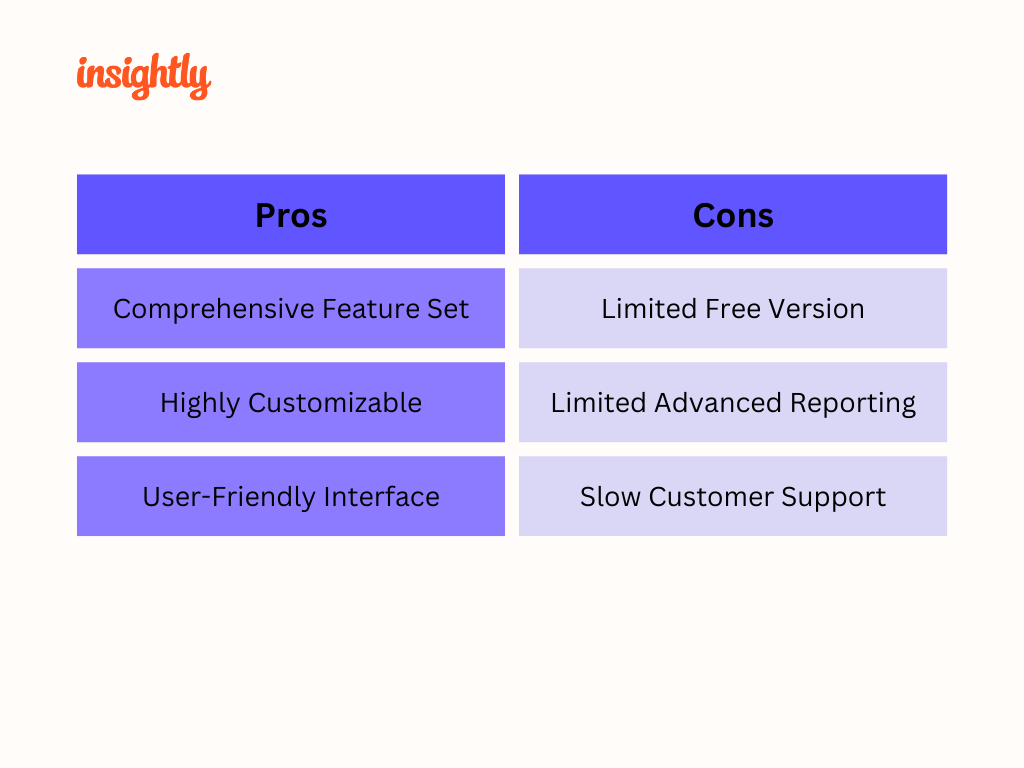 Keap can be defined as a Sales Force Automation (SFA) tool that facilitates streamlining and management of the entire sales process, from lead capture to final deal closure.
It includes automation of various sales activities such as contact and lead management, sales pipeline handling, and email marketing.
Along with these, the tool also allows personalized SMS campaigns, auto-scheduling of appointments, and offers detailed analytics for comprehensive insights.
Keap also helps in segmenting customer data, automating meeting reminders, and providing businesses with the ability to make data-driven decisions.
Key Features:
Contact and Lead Management: Keap CRM's core functionality is its robust contact and lead management feature. It provides users with the ability to segment their contact lists with various filters, helping to eliminate clutter and organize customer data.
Sales Pipeline Automation: Keap CRM allows users to automate their sales pipeline. Teams can streamline their sales process, from lead capture to conversion, ensuring a smooth transition for potential customers.
Email Marketing & SMS Campaigns: With Keap CRM, users can automate their email marketing and SMS campaigns. It allows for personalized messages and triggers, helping businesses effectively communicate with their audience at scale.
Appointment Scheduling: Keap makes appointment booking easier by automating meeting invites and reminders. Customers can book or reschedule appointments online, and auto-reminders help reduce missed appointments.
Detailed Analytics: Keap CRM provides detailed insights into sales activities, campaign performance, and other key metrics. These data visualization tools enable businesses to make data-driven decisions.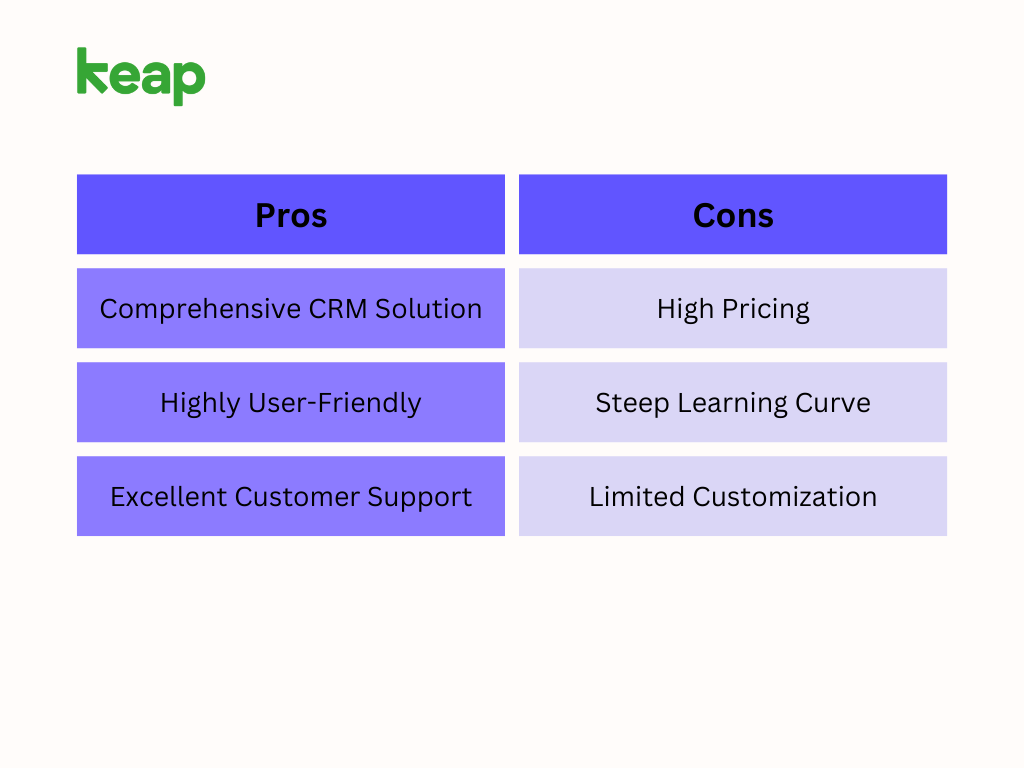 Salesloft can be defined as a Sales Force Automation (SFA) tool that aims to automate repetitive tasks in the sales process, thereby increasing sales team productivity.
It incorporates automation rules that trigger based on specific criteria set by team admins and focuses on functions like importing leads or contacts from the existing CRM for further engagement.
In essence, Salesloft serves as an automation tool designed to streamline and standardize an organization's sales process.
By replacing manual, repetitive tasks with automated processes, the tool allows sales teams to concentrate more on strategic selling and engaging with prospective customers, rather than focusing on menial tasks.
Key Features:
Automation Rules: Salesloft has powerful automation rules that trigger based on the employee and customer behavior you define, greatly improving the efficiency of your team.
Workflow Management: Salesloft provides workflow automation, allowing you to automate repetitive tasks, and enhancing the productivity and effectiveness of your sales team.
Sales Sequences: This feature helps sales teams build, share, and execute personalized multi-channel communications with leads and prospects - combining emails, phone calls, and social touchpoints.
Analytics and Reporting: Salesloft provides in-depth analytics on team performance, email templates, campaign success, and much more, providing actionable insights and data-driven decision-making.
CRM Integration: Salesloft integrates flawlessly with several CRM solutions (including Salesforce), keeping all your sales data in one accessible place.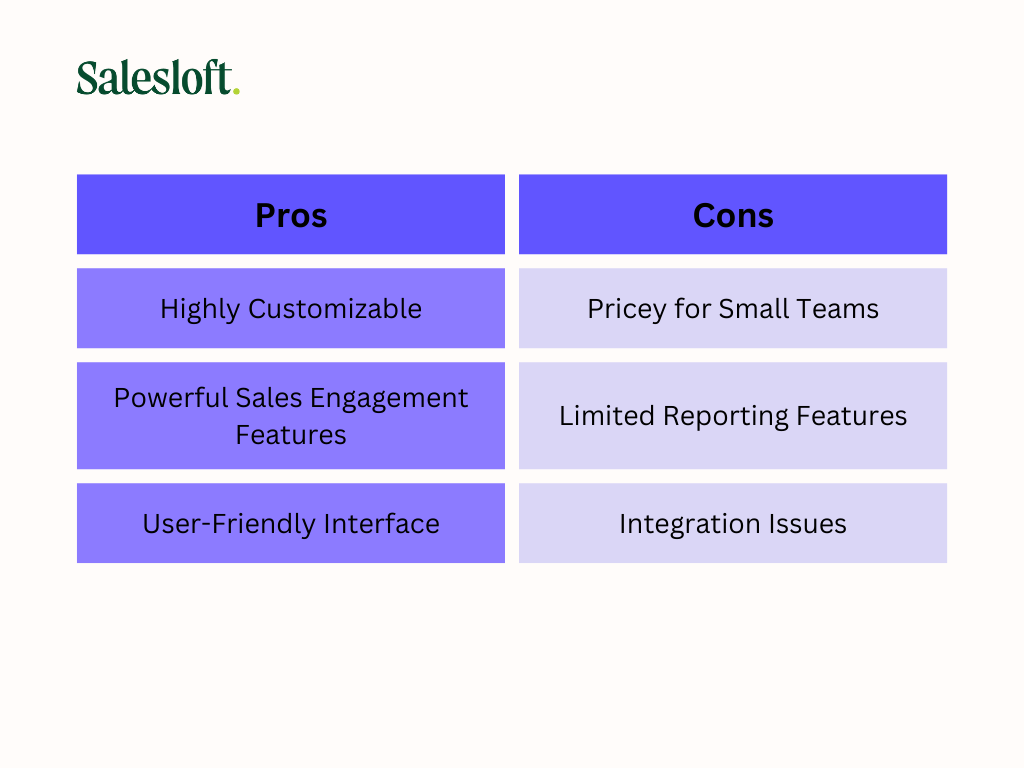 Conclusion
The right Sales Force Automation tool can significantly streamline your sales process, resulting in increased productivity and more time for strategic selling.
But remember, the choice of tool depends largely on your business's specific needs and existing infrastructure.
Consider the mentioned factors and ensure that your shortlisted tool aligns with your business requirements.
Take the plunge into the world of automation and let these innovative tools revolutionize your sales strategy. Happy Selling!