What you will get from this article:
Learn about marketing automation tools
Understand the benefits of marketing automations tools
Get insight of marketing automation tools
Introduction
In today's digital world, marketing automation is becoming increasingly important for businesses.
Marketing automation tools help businesses automate a number of tedious and time-consuming marketing tasks.
These tools enable businesses to save time, reduce human errors and increase efficiency.
They also provide valuable insights into customer behavior and preferences allowing businesses to optimize their marketing strategies.
The right marketing automation tool can help you engage with customers in a more personalized way, allowing you to increase conversions and sales.
How Marketing Automation Tools Help Marketers
Marketing automation tools can help marketers in several ways.
First, they save time by automating repetitive and mundane tasks, allowing you to focus on higher-value activities.
For example, rather than manually building email campaigns, scheduling social media posts, or creating landing pages for campaigns, you can use automation tools to do this quickly and efficiently.
Second, marketing automation tools provide marketers with valuable insights about their target audience.
By tracking customer behavior and engagement data, marketers can gain a better understanding of their customers' preferences and needs.
This data can then be used to optimize marketing campaigns and personalize messages for customers.
Finally, marketing automation tools provide access to powerful analytics and reporting features.
This allows marketers to analyze campaign performance in real-time and identify opportunities for improvement.
With these insights, marketers can refine their strategies for better results in the future.
You know you need to invest in marketing automation tools to help your business grow and be successful.
But with so many options out there, it can be difficult to know which ones are right for you.
These 8 tools provide the best solutions for automating your marketing efforts.
Read on to find out which one is best suited for your goals and objectives.
Sanka: Powerful Features that Automate 95% of Your Workloads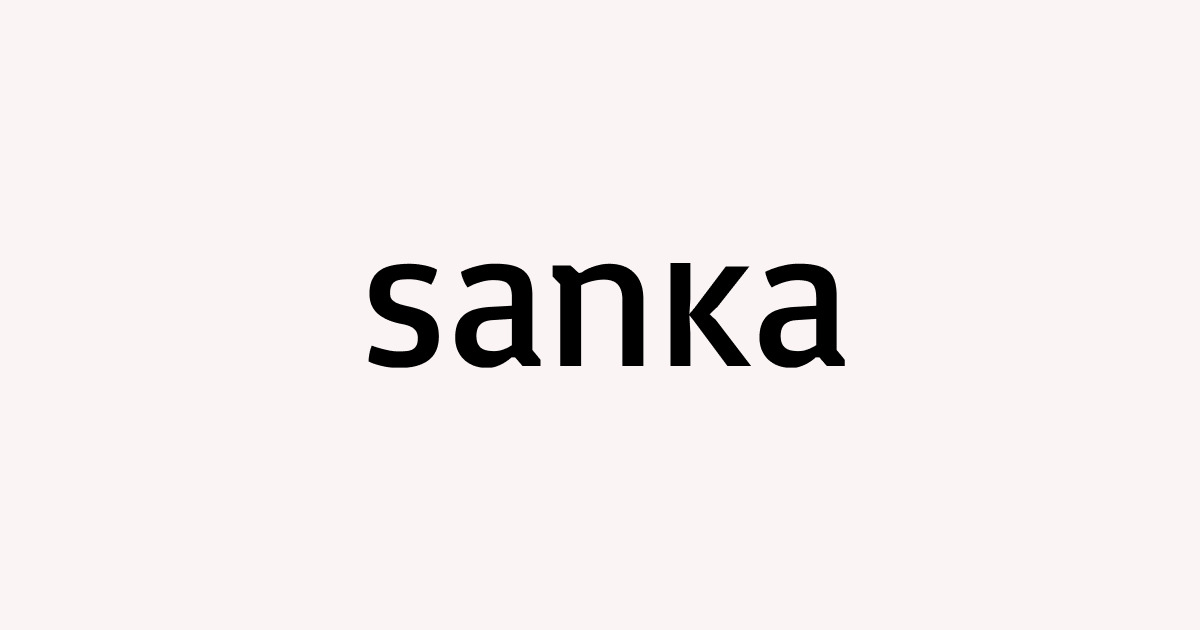 Sanka is a comprehensive marketing automation platform that offers a diverse range of services to empower businesses in optimizing their digital marketing strategies, enhancing online visibility, engaging with their target audience, and achieving measurable outcomes.
It services encompass the development of customized digital marketing strategies that encompass channel selection, content creation, and campaign optimization, tailored to meet the unique needs of each business.
In addition, Sanka provides top-notch social media marketing services, assisting with account management, content planning, paid advertising, and comprehensive performance analysis to maximize social media impact.
With Sanka, you can create exceptional content creation services across various formats, including engaging blog posts, articles, videos, and visually appealing infographics, ensuring the delivery of compelling and relevant content to captivate the target audience.
If you want to optimize your SEO, Sanka is the best option for your business too!
Sanka's expertise extends to search engine optimization (SEO), where it conducts thorough keyword research, optimize website content and structure, and monitor search rankings, aiming to elevate organic traffic and improve online visibility.
Furthermore, Sanka specializes in pay-per-click (PPC) advertising, guiding businesses to achieve maximum return on investment through meticulous keyword research, effective ad creation, and precise conversion tracking.
Additionally, you can also experience reliable email marketing services, conversion rate optimization (CRO) techniques to enhance website conversions, and robust analytics and reporting capabilities, enabling businesses to measure marketing effectiveness and gain valuable insights to inform future strategies.
HubSpot Marketing Hub: All-in-One Inbound Marketing Software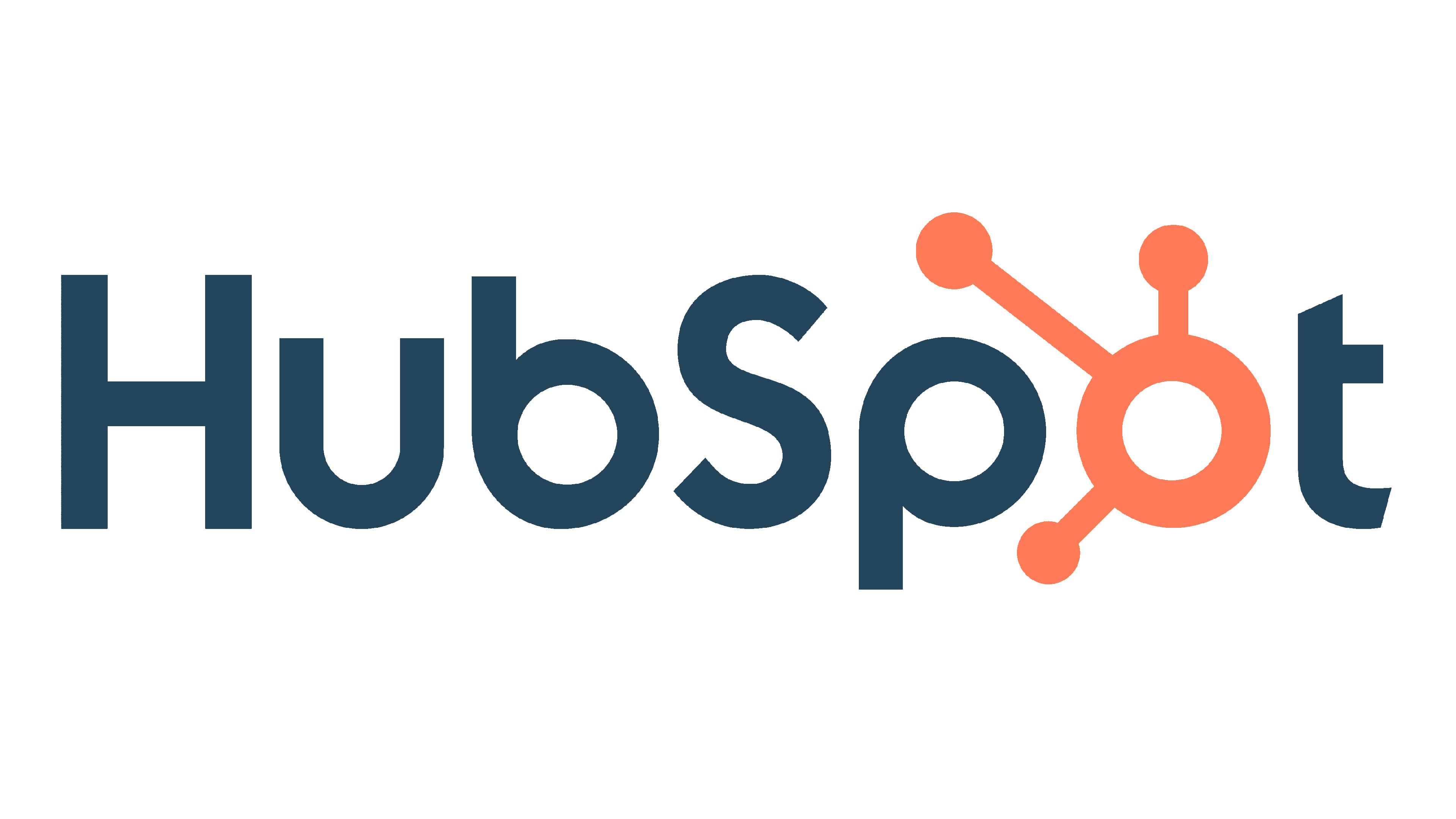 HubSpot Marketing Hub is an all-in-one inbound marketing software that offers everything from email marketing and lead generation to content management and analytics.
The software features built-in customer segmentation tools, A/B testing capabilities, and responsive design templates, so you can create campaigns that are tailored to your target audience quickly and easily.
Plus, you'll have access to detailed reporting on every campaign so you can track your success and make adjustments as needed.
With HubSpot's Marketing Hub, you can automate essential tasks like scheduling emails and managing social media posts with simple drag-and-drop functionality.
Plus, with automated workflows, you can ensure that leads are nurtured properly by automating emails and nurturing sequences.
Ultimately, this will help you foster relationships with potential customers while keeping your current customers engaged with relevant content.
Marketo: Powerful Marketing Automation for the Modern Marketer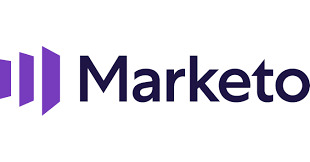 Marketo is a powerful and comprehensive marketing automation tool designed to help modern marketers reach their goals.
With its intuitive user interface, you can easily create campaigns, track engagement, monitor customer behavior, and more.
Marketo allows you to personalize your marketing efforts by targeting specific audiences using segmentation and other marketing techniques.
It also provides real-time feedback to help you optimize your campaigns and make the most of your investment in marketing automation.
Some of the key features of Marketo include:
Automated customer journey tracking
Onboarding tools for new customers
Personalized campaigns based on customer interests
Lead scoring and prioritization for better engagement
Built-in analytics and reporting
Ability to customize campaign assets with dynamic content
Integrations with CRM platforms and other third party systems.
Overall, Marketo is a great choice for companies that need an effective solution to automate their marketing efforts.
It's robust feature set makes it easy to customize campaigns, track leads and analyze results.
ActiveCampaign: Email Marketing & Marketing Automation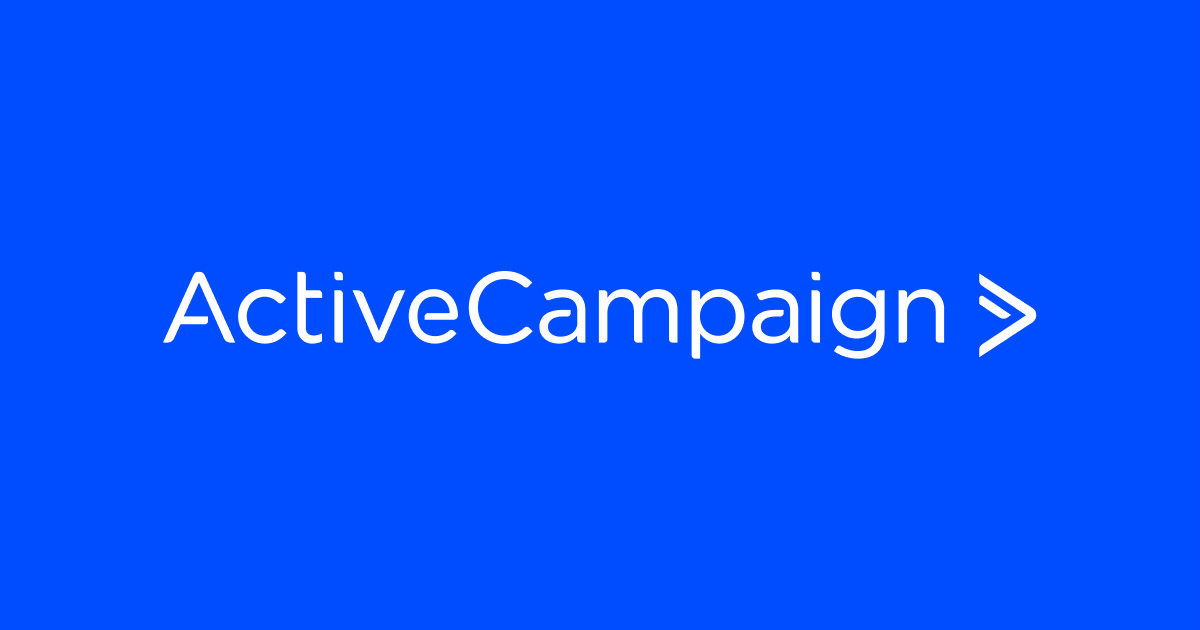 ActiveCampaign is an all-in-one marketing automation platform designed to reduce your manual workload, track conversions, and fuel growth.
If you're looking for a comprehensive solution that can help you reach your customers on a deeper level, ActiveCampaign might be the perfect choice for you.
This platform boasts features like email automation, custom customer segments, and personalization that allow you to tailor campaigns to individual customer preferences.
It also integrates with popular software such as Shopify and SalesForce, allowing you to sync your data between multiple sources.
For example, ActiveCampaign lets you identify customer segments based on behavior, location or purchase history. You can send automated emails with promotional offers or newsletters that are tailored to specific customer profiles.
In addition, ActiveCampaign allows you to track the performance of your campaigns in real time so that you can make better decisions about where and how to allocate resources for maximum return on investment (ROI).
Ontraport: All-in-One Marketing, Sales and CRM Software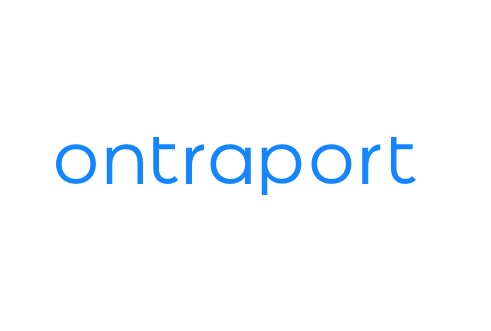 Ontraport is an all-in-one marketing, sales and CRM software that helps you create more profitable and efficient customer experiences.
With Ontraport, you can automate activities to gain visibility into your operations and make better use of your resources, ultimately leading to growth in your business.
Some of the key features that make Ontraport an ideal automation tool include:
Ease Of Use: Ontraport provides an easy-to - use interface with a drag-and-drop feature that makes creating campaigns simple and intuitive.
Marketing Automation: You can easily set up automated tasks such as email campaigns, website tracking, lead scoring and segmentation, with sophisticated analytics to ensure accuracy in results.
CRM Integration: Ontraport is seamlessly integrated with popular CRM solutions such as Salesforce, making it easier for you to track important data and create better customer relationships.
Campaign Reporting & Analytics: With real-time campaign insights, you can measure the success of your campaigns and fine-tune them for maximum performance.
Sales Support Tools: You get access to powerful sales support tools such as order forms, sales funnel builders, shopping carts, and payment gateways that help streamline your sales process.
Drip: The Easiest Way to Build Marketing Automation Flows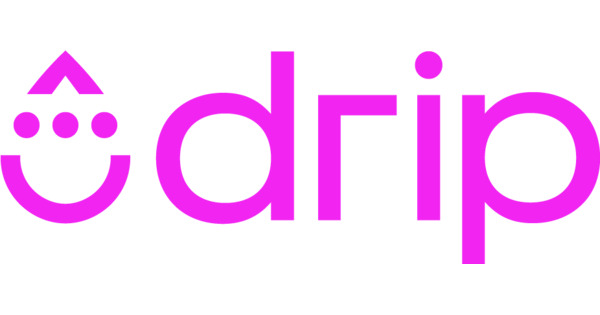 Drip is an automated marketing tool that makes it easy for you to build powerful, targeted marketing automation flows.
It allows you to create personalized messages which are sent at the perfect time to convert visitors into customers.
Using Drip, you can:
Create automated flows to welcome new subscribers and guide them through the onboarding process
Automatically segment customers based on their actions or behaviors
Send personalized emails and text messages to specific user segments
Generate leads and nurture them with relevant content
Monitor user engagement and optimize your campaigns accordingly
Trigger automated events based on user behavior
Track conversions and measure the success of each campaign
Integrate with third-party tools like Shopify, Salesforce, WordPress, Google Analytics, etc.
With Drip's intuitive interface, it's easy to set up campaigns and quickly start growing your business with automated marketing flows.
Infusionsoft: CRM and Marketing Automation in One Solution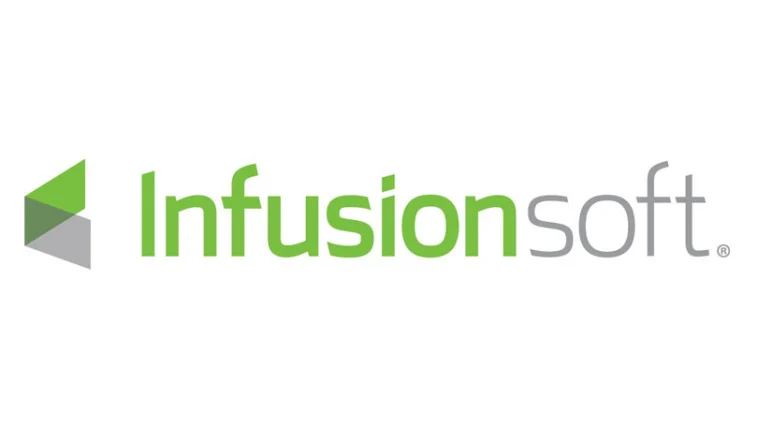 Infusionsoft combines a powerful customer relationship manager (CRM) with automating marketing tasks in one solution.
This integrated approach reduces the time and effort required to manage customer relationships, enabling you to focus on other aspects of your business.
Infusionsoft has some powerful features to help you take your marketing and automation needs to the next level:
Automated emails: Reach your customers when they need it most with automated emails based on their behavior on websites, emails, and more.
Customizable contact forms: Collect data about customers in order to build better relationships and create rich customer profiles for marketing purposes.
Campaign tracking: Monitor the performance of each campaign you launch so you can optimize future campaigns and measure ROI.
Lead scoring: Assign a score to each lead depending on how likely they are to purchase or utilize services from you.
Intuitive drag-and-drop builder: Create easy-to-use drag and drop forms in order to simplify your automation processes.
Infusionsoft is an incredibly powerful all-in-one solution that gives you the tools needed to effectively manage marketing tasks and customers alike.
With its intuitive platform, customizable contact forms, automated emails, lead scoring capabilities, and drag-and-drop builders, it's no wonder Infusionsoft is a popular choice for businesses looking for an effective way to automate their marketing processes.
Autopilot: Marketing Automation Software to Drive Results

Autopilot allows you to easily create campaigns, segment customers, and track performance from one place.
Autopilot offers an array of features to streamline workflows and drive tangible results:
Drag-and-drop automation builder: Create complex automations with ease with Autopilot's visual drag-and-drop builder.
Real-time reporting: Get insights into your performance with real-time reporting features.
Audience segmentation: Segment your audience by demographics, preferences or any other criteria to deliver more personalized messages.
Multi-channel capabilities: Reach your customers wherever they are, with both email and SMS capabilities.
Autopilot allows you to automate sales cycles, generate leads, and grow your business without needing a huge team of marketers or developers—making it the perfect choice for smaller organizations that need a flexible automation solution.
Conclusion
In conclusion, the automation tools available on the market today provide endless possibilities for businesses to streamline their marketing activities and boost their growth.
Whether your business is looking for a comprehensive platform or a specific tool to manage its marketing activities, there is an automation tool available to meet its needs.
These tools make it easy to track, analyze, and optimize campaigns for maximum results.
With the right automation tools in place, businesses can stay ahead of the competition and maximize their efficiency to drive growth.
Investing in the right automation tools is a great way to ensure that your business is well-positioned for success.