Introduction to Automation Tools for Social Media
Social media is essential for boosting brand awareness, creating online communities, and connecting with audiences in today's fast-paced digital environment. As a result, businesses of all sizes are integrating social media strategies into their marketing plans. However, creating, scheduling, and analyzing content across various platforms can be time-consuming and labor-intensive. Thankfully, social media automation technologies have made these tasks more manageable and efficient. In this blog post, we'll explore the benefits of using automation tools, discuss some of the best options, and explain how Sanka.io can help simplify the process.
What is Social Media Automation Tool
Social media automation software is a lifesaver for businesses and marketing professionals who want to streamline their social media management tasks.
It's a tool that brings efficiency and consistency to your social media operations, allowing you to focus on creating engaging content, connecting with your audience, and growing your brand.
If you want to know more about the benefits of social media automation and discover a powerful tool to grow your business, you should read this article.
Benefits of Using Automation Tools for Social Media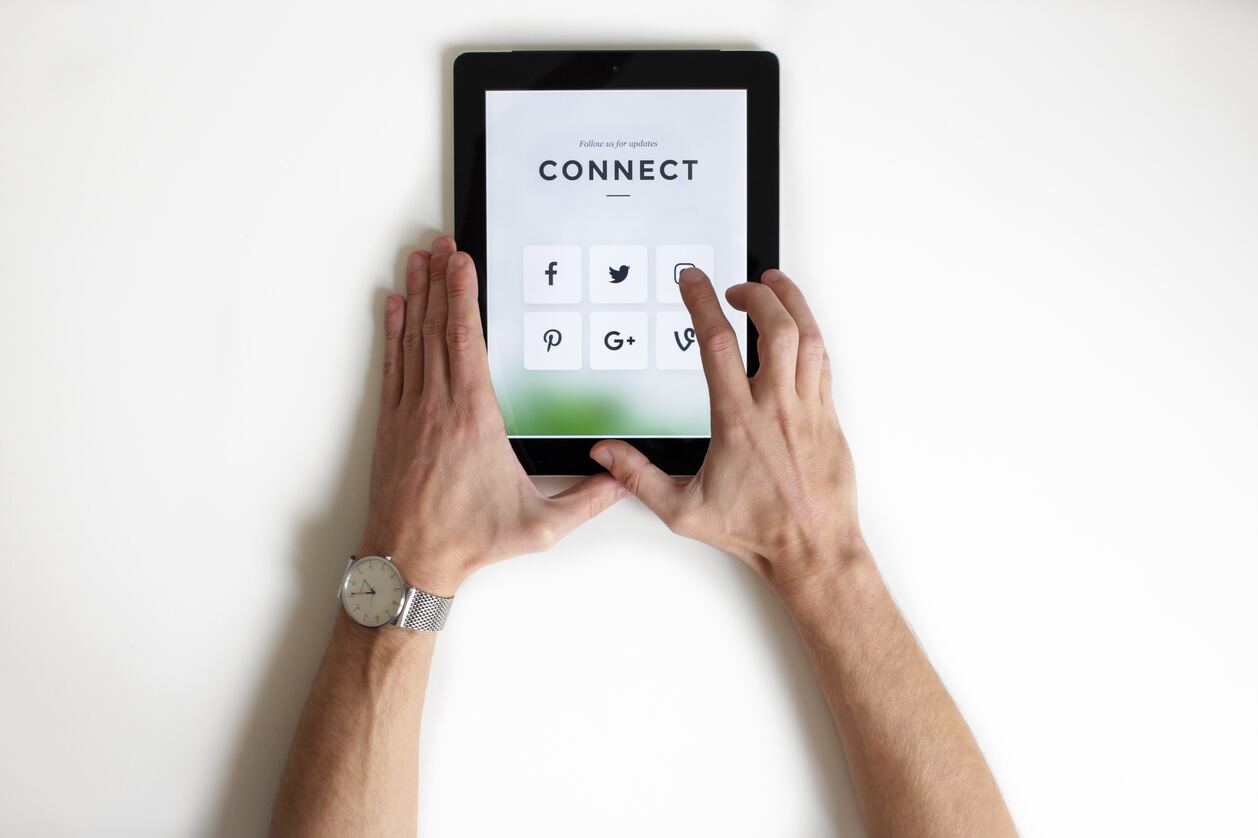 Utilizing automation tools for social media offers several benefits that can help businesses save time, improve productivity, and deliver better results. Some of these benefits include:
Time-saving: The main advantage of using automation tools is the time it saves. By automating tasks such as content scheduling, posting, and even engagement, businesses can devote more time to focus on strategy, content creation, and other aspects of their marketing efforts.

Enhanced productivity: Automation tools can also help increase productivity by streamlining processes, reducing human errors, and ensuring consistency across platforms. This can lead to improved workflow, better content quality, and more efficient marketing campaigns.

Improved analytics: Most automation tools come equipped with robust analytics features that provide valuable insights into the performance of social media campaigns. This data can help businesses fine-tune their strategies, track key performance indicators (KPIs), and identify areas for improvement.

Consistent posting schedules: Updating social media profiles on a regular basis is essential for sustaining an engaged audience. Automation technologies can assist in ensuring consistent posting schedules without requiring frequent manual input.

Centralized management: Many automation tools offer a centralized dashboard that allows marketers to manage multiple social media platforms in one place. This simplifies content management and makes managing all social media accounts easier.
Top Automation Tools for Social Media
Several automation tools are available that cater to different social media platforms and marketing goals. Here are some of the top options to consider:
Sanka Sanka is an automation tool that executes Automation Tools for Social Media efficiently. It offers a range of features, including pre-built automation, bot creation, and API integration, to simplify the process of automating social media tasks. Furthermore, Sanka's user-friendly interface makes it an ideal choice for both beginners and experts in the field.

Hootsuite Hootsuite is a popular social media management tool that allows users to schedule and publish content across various platforms. It provides in-depth analytics, team collaboration features, and integrations with other marketing tools.

Buffer Buffer is another widely-used social media scheduler and analytics tool that enables users to plan and post content across platforms with ease. It offers a clean interface, simple analytics, and multiple pricing plans to suit businesses of all sizes.

Sprout Social Sprout Social provides a comprehensive suite of social media management tools, including scheduling, monitoring, analytics, and reporting. It also features robust customer relationship management (CRM) and team collaboration capabilities, making it suitable for larger organizations.

SocialBee SocialBee is a powerful social media scheduling and automation tool that helps automate content creation, curation, and distribution. It also provides a suite of useful analytics and reporting features.
How Sanka.io Can Help with Automation Tools for Social Media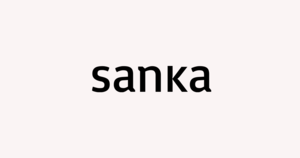 Given the multitude of automation tools available, Sanka.io offers a unique and efficient solution to streamline and optimize social media management. These how Sanka assist you business:
Pre-built automation
Sanka provides pre-built automation templates, covering various use cases, such as automating social media posting, chatbot responses, and more. These templates can be customized and easily integrated into any marketing strategy, saving businesses time and resources.
Custom bot creation
Sanka allows users to create custom bots tailored to their needs. Businesses can build their bots by combining pre-built elements, like tasks and triggers, into automation flows. This offers great flexibility to design workflows that fully align with their marketing strategies.
API integration
Sanka.io supports the integration of multiple APIs to allow seamless data exchange between various platforms and applications. This enables companies to establish better connections and streamline their social media automation processes.
Usability and flexibility
With a simple drag-and-drop interface, Sanka.io caters to users of all skill levels. From complete beginners to experienced marketers, Sanka's user-friendly platform makes implementing automation easy and quick.
5 Brands That Use Social Media Automation Tools Successfully:
Pizza Hut
Pizza Hut is a well-known pizza chain around the world that uses social media automation tools to improve its marketing.
They use automation to plan and post content on different platforms, which helps them stay visible and reach a larger audience.
Pizza Hut also uses automation to track customer feedback, answer questions, and run targeted marketing efforts, which helps it get the most out of social media.
Subway
Subway, a popular fast-food sandwich chain, uses tools that automate social media marketing to make its efforts more efficient.
They use automation to plan and post content, making sure that their social media channels are always filled with interesting posts.
Subway also uses technology for customer service, which lets them answer questions and deal with problems quickly.
By using automation well, Subway keeps its social media presence lively and interactive.
Nike
Nike is a well-known sports brand around the world that uses social media automation tools to stay involved on many different platforms.
They use automation to plan and post material, track engagement, and answer customer questions.
Nike's large audience can be reached quickly and effectively through their automated marketing and personalized content.
Starbucks
Starbucks is a well-known group of coffee shops that knows how to use social media automation to its advantage.
They use automation tools to schedule and publish material, handle customer feedback, and get insights.
Starbucks interacts with customers often through automated replies and personalized campaigns. This makes sure that Starbucks' social media presence is consistent and interesting.
Airbnb
Airbnb, a famous website where people can find places to stay, uses social media automation tools well.
They automate different parts of their social media marketing, such as scheduling material, helping customers, and listening to what's going on in social media.
By automating jobs that are done often, Airbnb can focus on making interesting content and giving customers great experiences.
These brands show how social media automation can help with marketing, speed up processes, and help them connect with their target audience.
But it's important to keep in mind that successful social media strategies use both automation and real human interaction to keep a real and meaningful relationship with customers.
Introducing Sanka: A Powerful Social Media Automation Software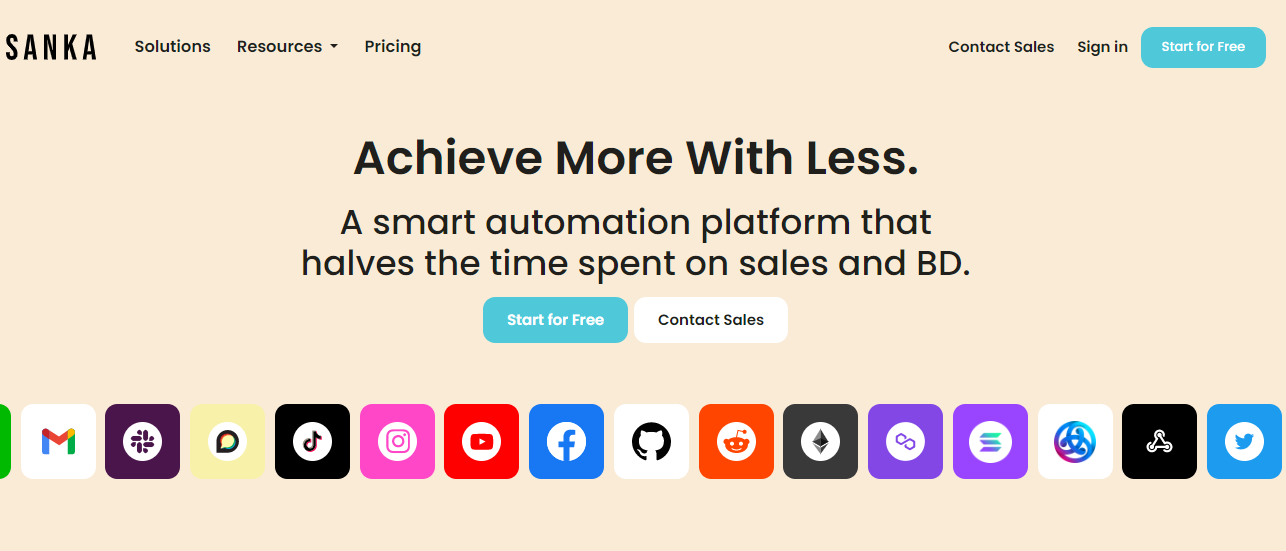 Sanka is one of the most powerful social media automation software available today.
Its user-friendly interface and advanced features make it easy for businesses and marketers to improve their social media performance.
Here are some key features of Sanka:
1. Easy Post Scheduling and Publishing
Sanka allows you to schedule and publish content to multiple social media platforms such as Facebook, Twitter, Instagram, LinkedIn, and more.
You can create and schedule posts in advance, ensuring that your content is published at the right time for maximum engagement.
2. Social Inbox and Monitoring
There's no need to check on each social platform when you want to respond to your audience.
Sanka's social inbox feature allows you to monitor and engage with your audience across all your social media accounts in one centralized place.
You can easily respond to comments, messages, and mentions, ensuring that you never miss an important conversation and maintain strong relationships with your followers.
3. Advanced Analytics and Reporting
Sanka provides detailed analytics and reporting tools to help you track your social media performance, measure user engagement, and analyze content effectiveness.
With these insights, you can make data-driven decisions that will improve your marketing campaigns and expand your brand awareness.
4. Team Collaboration and Workflow
Sanka is made for teams to work together.
It makes it easy to manage jobs and give team members their responsibilities.
You and your team can create, edit, and review content together.
This ensure that your social media channels run smoothly and inline with your brand.
How to Get Started with Sanka
Getting started with Sanka is easy. Follow these simple steps:
Visit the Sanka website and sign up for an account.
Connect your social media accounts.
Start to create and schedule your social media posts at campaigns tab.
Monitor your social media accounts using the social messages and engage with your audience.
Track your social media performance with Sanka's advanced analytics and reporting features.
Conclusion
Automation tools for social media offer an efficient solution for businesses to save time, improve productivity, and deliver better results. By incorporating these tools into their marketing strategies, companies can excel in today's competitive landscape. Sanka.io provides a versatile, user-friendly platform that enables businesses of all sizes to automate their social media tasks efficiently and effectively. If you're looking to simplify your social media management, be sure to explore Sanka.io for your automation needs.