Introduction
Social media has become a hugely impactful marketing arena. It's where consumers discover new brands, interact with favorite brands, respond to promotional campaigns, or even air complaints.
A strong social media presence and strategy are thus vital components of modern digital marketing.
When it comes to developing a robust digital presence, choosing the right social media marketing tool can make all the difference.
The perfect tool can help boost engagement, extend reach, improve campaign efficiency, and yield significant returns on investment. However, with countless options available, selecting the best tool can seem overwhelming.
In this blog post, we will go through the top 10 social media marketing tools that can streamline your efforts.
Sanka is a multifaceted digital transformation platform that fits snugly within the realm of social media marketing tools.
It furnishes businesses with an array of features streamlined to manage all their social media tasks in one unified setting.
From scheduling posts and managing responses, to curating content, Sanka streamlines your social media management process with efficiency.
Sanka's AI is designed to streamline your social media management by learning your preferences and optimizing tasks accordingly.
It can suggest the most advantageous times to post, curate content based on your audiences' interests, and even handle responses to maximize audience engagement.
Key Features:
AI-Powered Automation
Sanka's platform is AI-powered and designed to seamlessly handle an assortment of social media tasks. This includes scheduling posts, managing responses, and curating content.
Unified Platform
Sanka presents a unified platform to run all your social media campaigns, enhancing efficiency and potential for more followers, impressions, and revenue.
Hands-Off Social Media Strategy Execution
Once you've set up your automation preferences, Sanka takes over the reins, executing your social media strategy with precision. This enables you to focus on other core business tasks.
Comprehensive Control
Sanka is designed to handle multiple social media platforms. You can connect all your social media accounts to Sanka, and manage them right from this single unified interface.
User-Friendly
Sanka boasts an intuitive, user-friendly interface that guides users in connecting their social media accounts, setting up automation preferences, and start optimizing their social media strategy.
Reliable Support
Sanka also provides a comprehensive help center with guides and FAQs. Their customer support team is always ready to assist with any challenges encountered.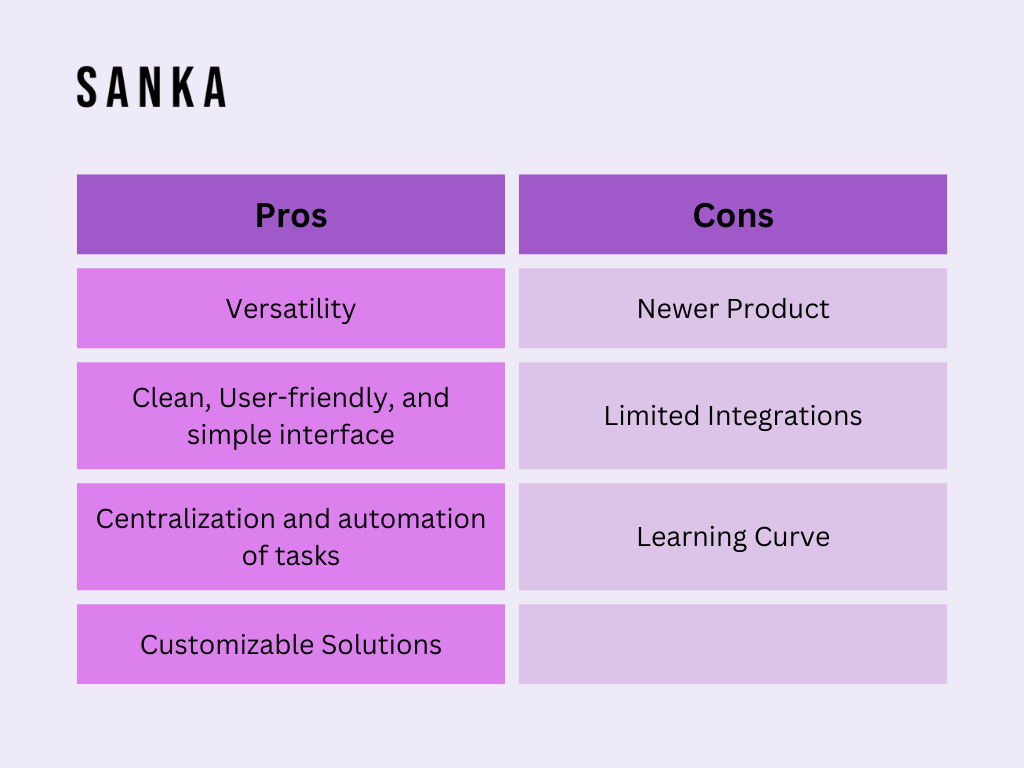 SocialPilot is a comprehensive social media marketing and scheduling tool.
It's designed to enhance the efficiency of social media marketing efforts, helping businesses and professionals create and schedule social media posts, enhance engagement, and analyze results in a simple, cost-effective way.
This tool empowers users to manage multiple social media platforms from a single dashboard, further enhancing workflow efficiency.
Key Features:
Social Media Scheduling and Publishing
SocialPilot allows users to schedule their social media posts across multiple platforms in advance. It provides bulk scheduling features, calendar views, and queue methods for maximum efficiency.
Social Media Analytics
The tool provides in-depth analytics that can help businesses track their social media performance and understand audience behavior and preferences.
Social Inbox
SocialPilot's social inbox enables you to manage all messages, comments, and mentions from a single dashboard, improving response times and audience engagement.
Content Curation and Discovery
This feature helps locate popular and relevant content based on your topics of interest which can be shared with your audience.
Collaboration & Team Management
SocialPilot is equipped with collaboration features that allow teams to work together. You can assign roles and manage access permissions, making it great for agencies and large teams.
Client Management
If you're an agency, you can manage various clients' social accounts without needing their credentials, thanks to SocialPilot's client management feature.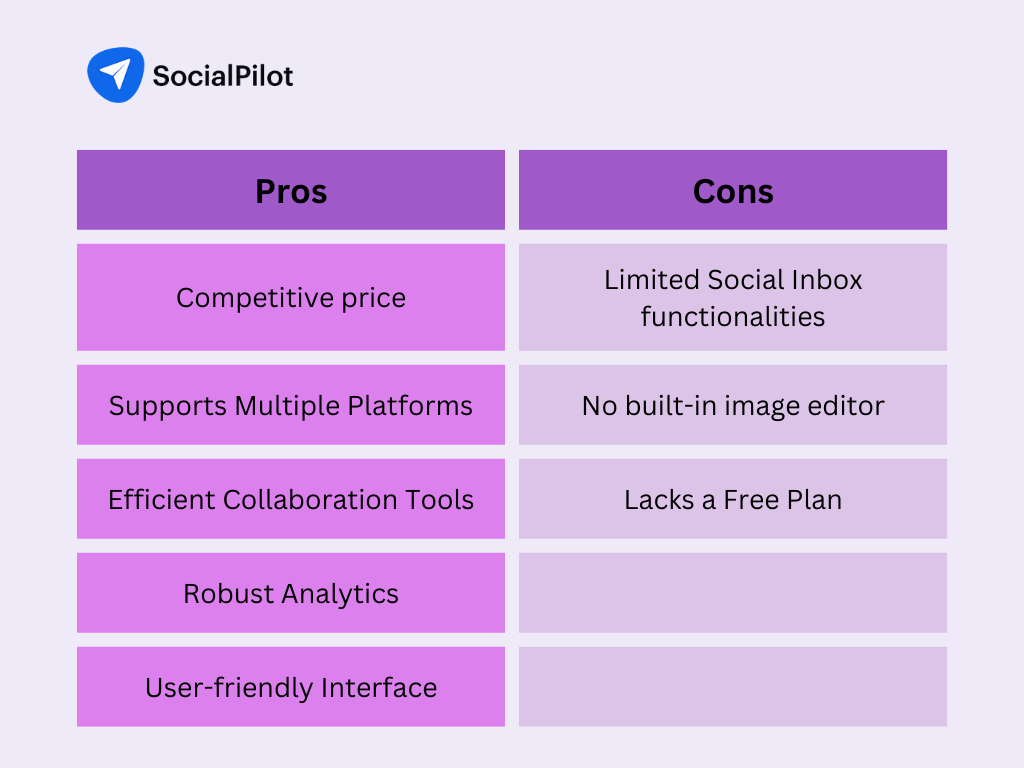 Buffer is a comprehensive social media marketing toolkit catering to small businesses.
With a primary goal of helping to grow audiences organically, it provides affordable, intuitive marketing tools for ambitious teams.
Buffer, also known as Bufferapp, is a multipurpose social media marketing software tool.
It is well-known for its feature that allows users to draft and schedule posts for sharing across multiple social networks such as Facebook, Instagram, Twitter, LinkedIn, and Pinterest.
Additionally, Buffer's functionalities go beyond merely publishing to social media, extending to analytics, engagement, and even the creation of microsites.
Key Features:
Post Scheduling
Buffer lets you plan and schedule your posts for future hours, days, or weeks, and post them automatically, according to your preferred posting schedule.
Smart Analytics
The analytics feature helps you monitor the performance of your posts across various platforms, so you can see how your content is resonating with your audience.
Social Inbox
Buffer provides a unified inbox where you can reply to all social conversations (comments, messages, reviews) from one place.
Stories and Hashtag Planner
You can plan, preview, and schedule Instagram Stories with Buffer on web or on your mobile. Their Hashtag Manager allows you to create and manage your favorite hashtags for Instagram.
Team Collaboration
Easily collaborate with your team by adding them and assigning specific posts or entire social accounts to them.
Browser Extensions
Buffer's browser extensions let you easily add articles, images, and videos you find across the web into your Buffer queue.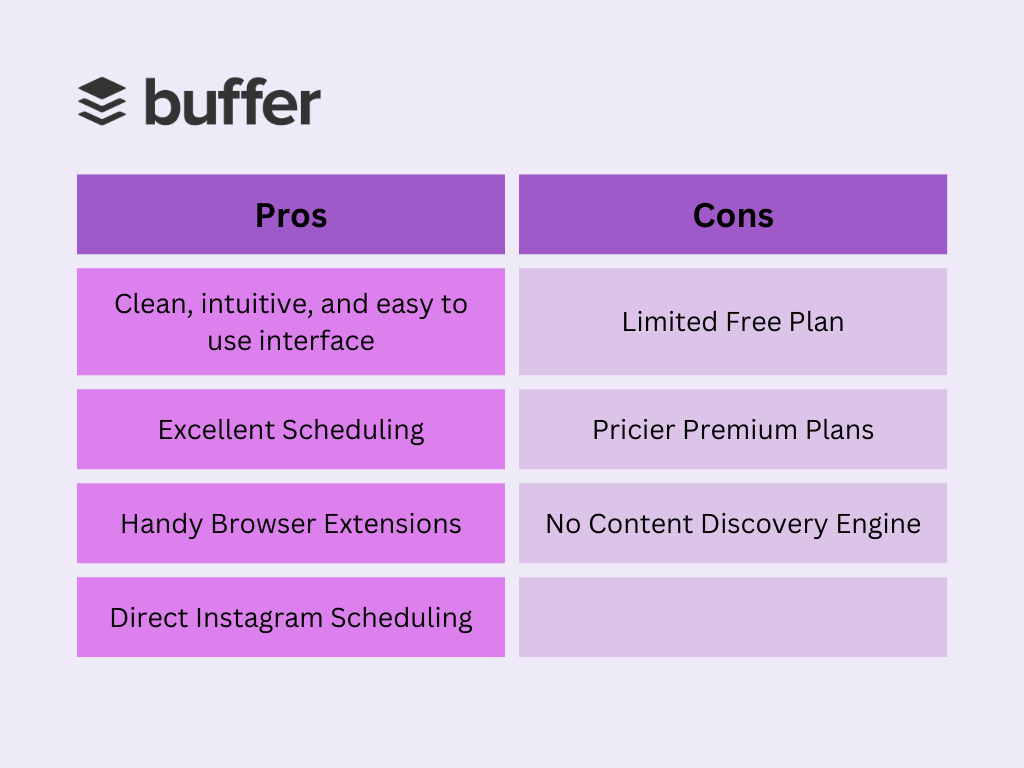 Hootsuite is a comprehensive platform for managing social media, built for an organization with a large number of team members managing a multitude of various social media accounts.
The social media marketing tool streamlines content scheduling, engagement, analytics, and running social media campaigns.
Additionally, Hootsuite showcases a comprehensive suite of analytics tools that provide insights into the performance of social media profiles across different platforms, enabling users to measure the effectiveness of their strategies and understand their audience better.
The platform offers a feature for content curation, where businesses can discover, manage, and publish social media content by setting up streams based on specific search criteria like language, location, or hashtags
Key Features:
Social Media Management
Manage and schedule posts to multiple social media profiles on Twitter, Facebook, LinkedIn, Instagram, and more, all from one app.
Social Media Analytics
Hootsuite provides a suite of analytics tools that give insights into performance across your social networks to help you understand what's working and what isn't.
Content Curation
Find and manage social content by setting up streams for hashtags, location, language, and other specific search criteria.
Team Management
It allows teams to collaboratively compose and fine-tune messages, select optimal post times, then measure the results.
Security
Hootsuite ensures the secure use of social media, with features such as security audits, profile protection, permission levels, and password enforcement.
Social Media Monitoring
Stay updated with social mentions, respond to them in real time, and monitor the sentiment around your brand and competitors.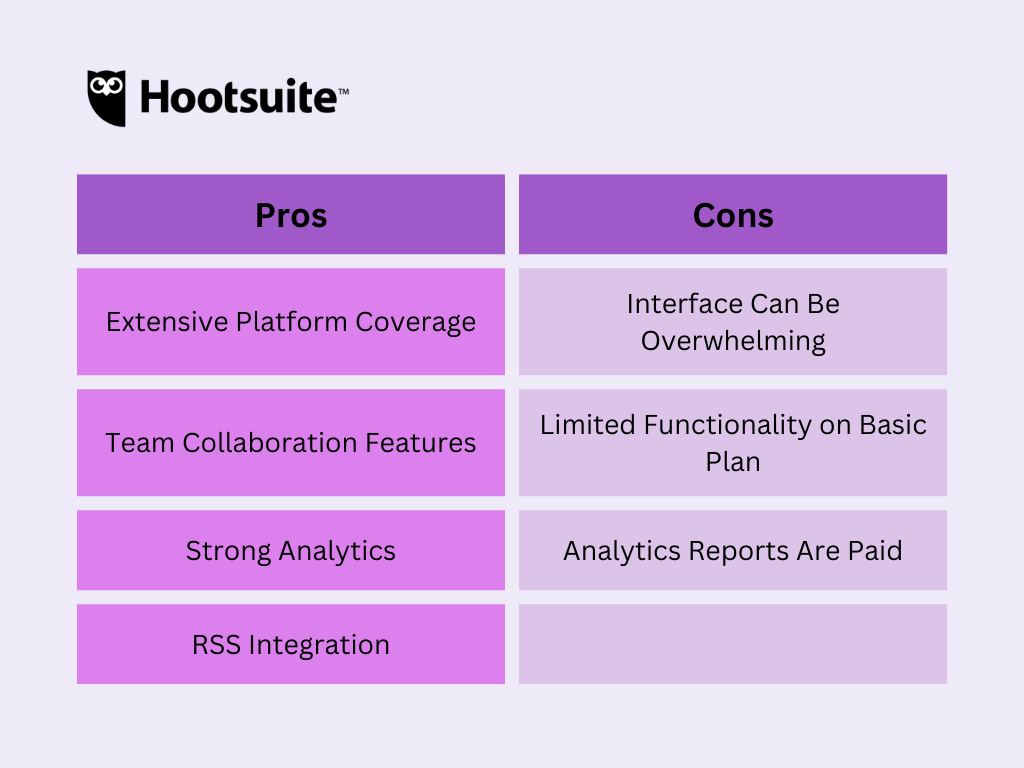 Sprout Social is a complete social media management software that provides a range of tools for effective social media marketing, engagement, analytics, and customer service across various social media platforms.
With Sprout Social, businesses can extract real business value, strengthen their market position, and rapidly drive revenue.
It offers a unified platform where teams can plan, organize, and deliver social content and campaigns across various social media networks.
Moreover, Sprout Social provides insightful analytics and reporting tools designed to deliver comprehensive data on post-performance, trend analysis, competitive data across multiple social networks.
It also boasts a Smart Inbox that consolidates messages from all profiles into a single, filterable stream.
Furthermore, Sprout Social's social listening tool permits monitoring of brand mentions, keywords, hashtags, and sentiment, providing invaluable insights about a brand, its competitors, and the industry.
Key Features:
Unified Inbox
Sprout Social provides a unified Smart Inbox that brings messages from all your profiles into a single, filterable stream.
Publisher
Plan, organize and deliver social content and campaigns with cross-network social publishing. Users can also conveniently schedule posts for future dates.
Social CRM
Sprout's integrated customer relationship management (CRM) tools foster more beneficial customer experiences.
Advanced Analytics & Reporting
Sprout Social offers robust reporting tools that deliver insights on post-performance, trend analysis, and competitor data across multiple social platforms.
Listening
With social listening tools, businesses can monitor brand mentions, keywords, hashtags, and sentiment analysis to gain insights about their brand, competitors, and industry.
Bots and Automation
The platform provides powerful automation, including the ability to use chatbots for standardized responses.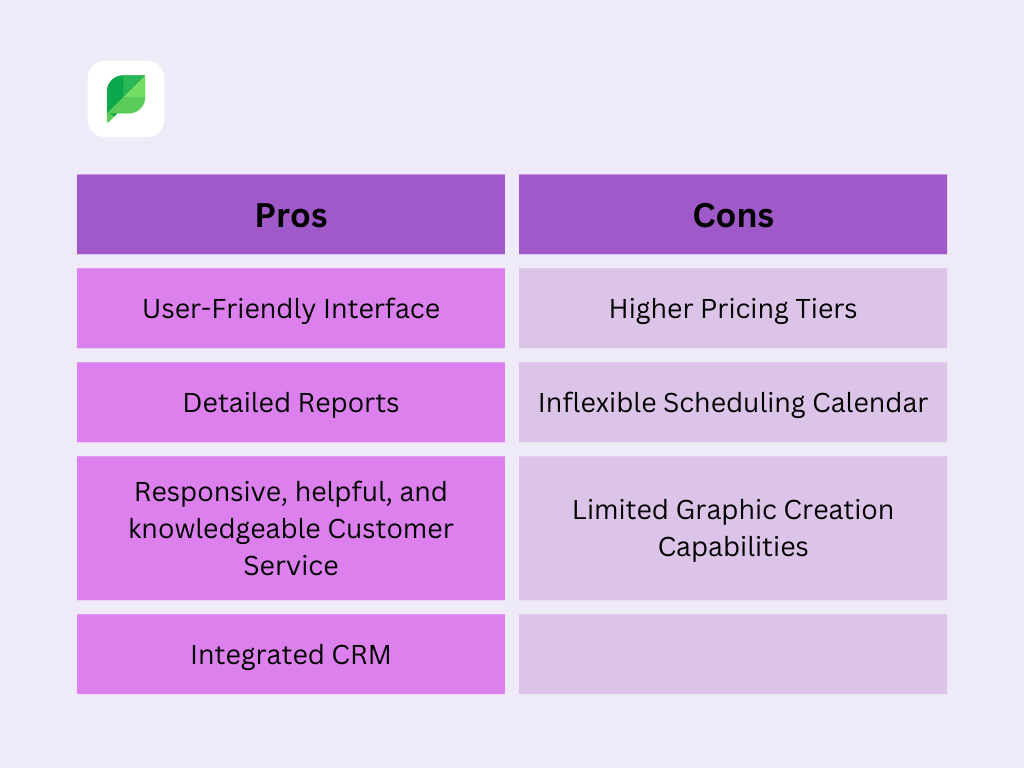 Canva is an easy-to-use graphic design tool that lets businesses and individuals create professional graphics and visual content for their social media platforms.
One of Canva's essential features is its ability to aid in content planning. You can schedule posts across your social platforms and plan your content for optimal times, days, weeks, or even months ahead. It also allows users to pause a post if needed.
Canva offers thousands of ready-to-use templates, allowing for diverse and creative content to be developed.
This provides businesses and individuals with an easy and efficient way to create visually appealing posts, thereby boosting their social media engagement.
Key Features:
Drag-and-Drop Design Tools
Canva's power lies in its simplicity. The platform uses a drag-and-drop format, which allows users, regardless of their design experience, to create customized social media images.
Extensive Library of Templates
Canva provides access to thousands of templates that can be used for different social media platforms like Facebook, Instagram, Twitter, LinkedIn, and more.
Library of Elements
The platform includes a vast selection of stock images, vectors, illustrations, fonts, and other design elements that can be included in your project.
Photo Editing Tools
Canva houses various photo editing tools, including filters, tints, brightness controls, and more, enhancing the overall aesthetics of your designs.
Collaboration
Canva allows for easy collaboration; users can share their designs with team members and collaborate on projects in real-time.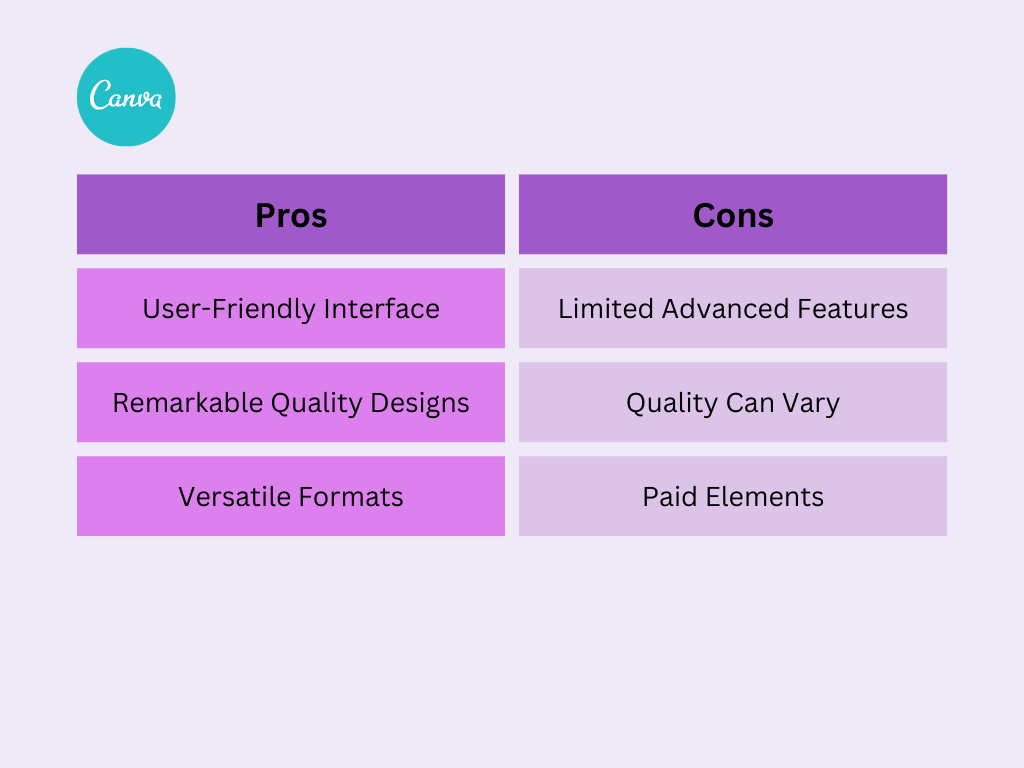 BuzzSumo is an essential social media marketing tool designed to assist with content marketing, SEO, and social media strategy.
BuzzSumo partners with numerous social media platforms including Facebook, Twitter, Pinterest, and Reddit, scanning content such as trending news stories, thereby providing comprehensive content research and performance insights.
Moreover, BuzzSumo assists in filtering through millions of accounts in a specific niche and identifying a few influencers that could have a significant impact on the reach of your content.
With real-time alerts for a keyword or an author, it keeps the users updated regarding the latest trends in their industry.
Hence, BuzzSumo serves as a leading social media marketing tool offering insights into popular content online and the influencers who are sharing it, therefore instrumental in formulating effective content marketing and social media strategies.
Key Features:
Content Discovery
BuzzSumo makes it easy to find content that's engaging audiences in any industry. Users can search by topic, domain, or keyword to see which related content gets the most attention.
Content Insights
Analyze any topic or competitor to understand what type of content performs best. This feature helps users to create content that will likely resonate with their audience.
Influencer Marketing
Find influencers in any topic area and build relationships. Users can view who is sharing any piece of content and connect with those individuals or businesses.
Content Alerts
Stay updated with real-time alerts for a particular keyword or author. This helps users to stay on top of the latest trends in their industry.
Competitor Analysis & Comparison
Track competitors' content performance to glean insights into what content is working for them.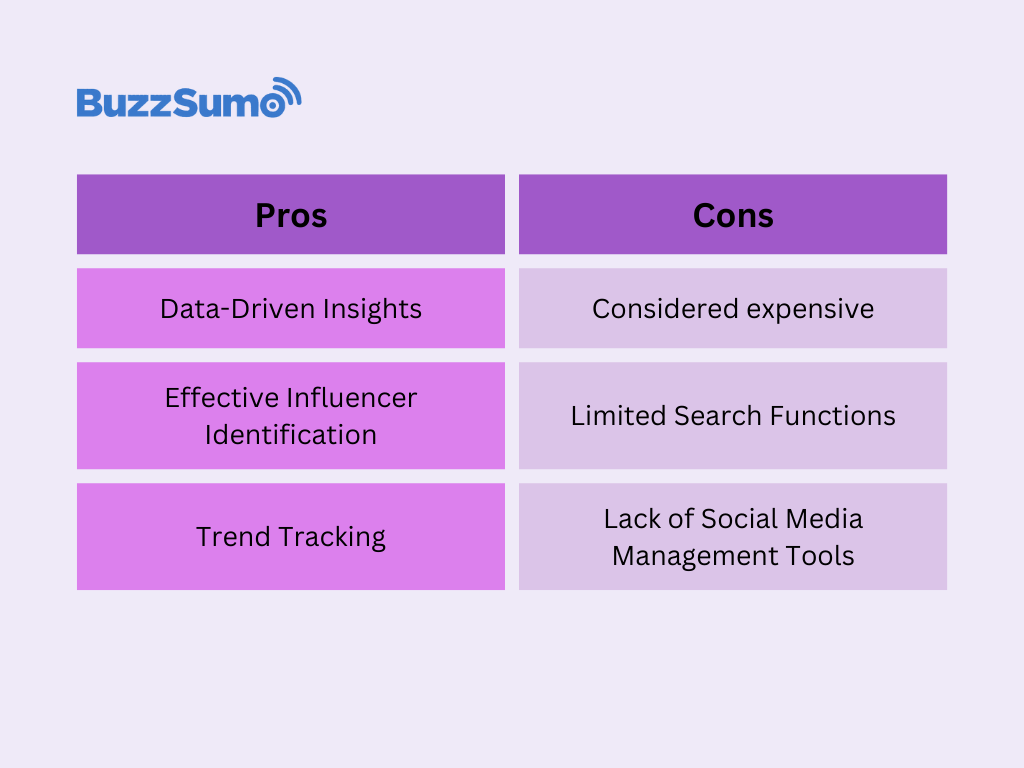 SocialBee is a powerful AI-powered social media management tool that aids businesses in managing jaw-dropping and scroll-stopping social media feeds.
Designed to make crafting a social media content strategy both simple and straightforward, SocialBee significantly takes part in formulating an effective content plan, aiming to increase engagement, reach more customers, and expand the brand's presence.
Moreover, SocialBee also offers a number of tools for automating social media portfolio management[3%5E]. These include curation tools, importing possibilities, evergreen posting, audience expansion tools, and reporting.
As such, businesses can automate and streamline their social media activities, saving valuable time and resources.
Furthermore, the versatility of SocialBee extends to its widely supported platforms, which include Facebook, Twitter, LinkedIn, Instagram, Pinterest, Google My Business, TikTok, and YouTube.
This wide coverage simplifies the management of various social media profiles from a single interface
Key Features
Content Curation
SocialBee provides content ideas and helps curate content for different categories or themes.
Category-Based Scheduling
The platform allows for category-based scheduling which helps users maintain a balanced and organized posting schedule across different content categories.
Post Variations
Post variations feature allows users to create multiple versions of a single post to be shared at different times or on different platforms.
Automation
SocialBee supports various automation features such as evergreen recycling, where content can be reposted to keep the active presence.
Analytics & Reports
Measure your audience engagement using the tool's in-built analytics and reporting features.
Team Collaboration
Multiple team members can collaborate on the platform with their unique login credentials.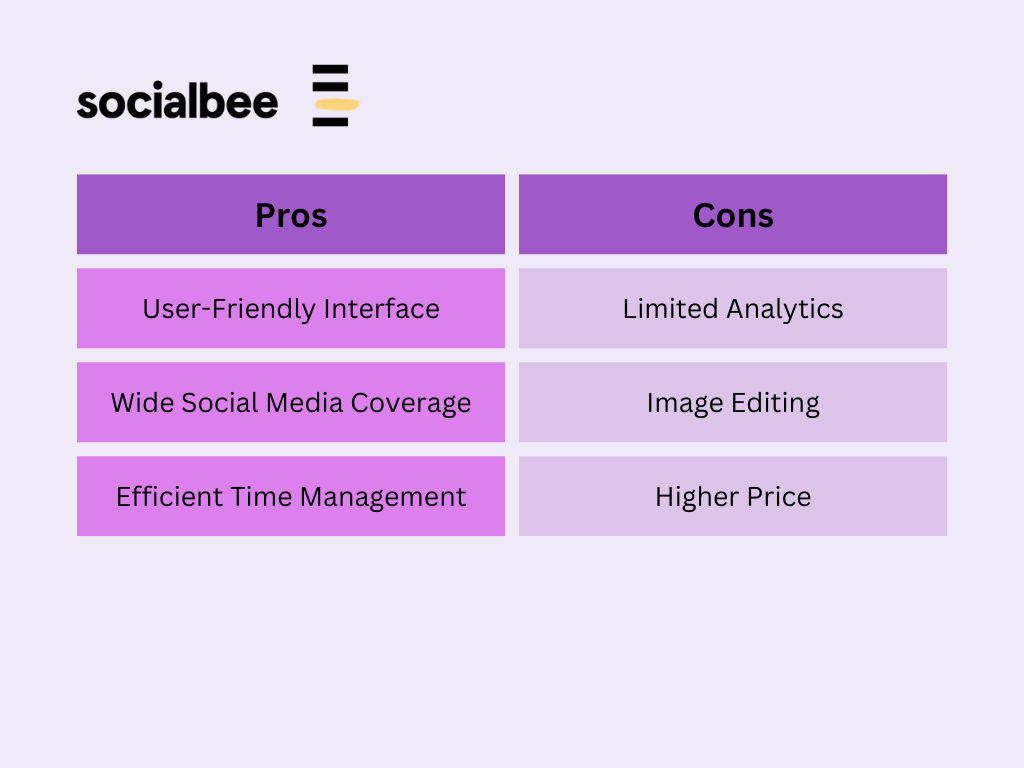 Brand24 is a social media monitoring tool that enables businesses to track and analyze their online presence across various platforms.
This comprehensive tool helps measure the buzz surrounding a brand, product, or business using features like AI-powered reports and insights.
Brand24 is considered one of the most advanced social media monitoring tools available, with its features allowing for real-time tracking and detailed analysis of mentions related to brands, products, and competitors across the web.
Key features encompass monitoring mentions, sentiment analysis, influencer scoring, mention analytics, competitor tracking, and custom alerts
Key Features
Social Media Monitoring
Brand24 track mentions and gauge sentiment, allowing businesses to react to customers in real-time.
Sentiment Analysis
This feature helps in determining whether mentions of your brand are positive, negative, or neutral.
Influencer Score
Brand24 informs about the most influential people talking about your brand which can help you in collaborations or partnerships.
Mention Analytics
The platform provides detailed reports and analytics for mentions including sentiment, sources, and volumes.
Competitor Knowledge
Brand24 enables you to track and compare your brand's buzz to that of your competitors.
Custom Alerts
You can set up custom alerts to be notified of sudden changes or developments.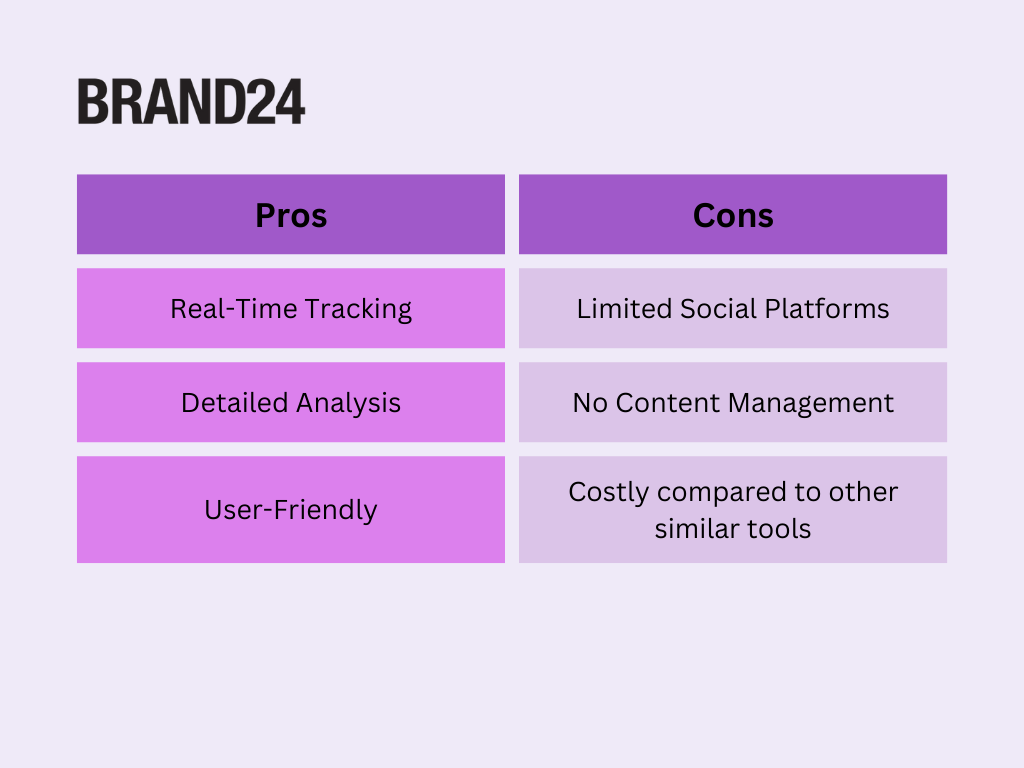 AgoraPulse is a comprehensive social media management software designed to facilitate the control of social media engagement.
Known for its robust features, AgoraPulse provides an effective and efficient medium for managing social media activity and presence.
AgoraPulse has a suite of tools geared towards making social media management seamless, such as a social media inbox, publishing tools, reporting, monitoring, and team collaboration tools.
This signifies that businesses can stay organized, save time, and efficiently manage social media with AgoraPulse.
Additionally, Agorapulse offers a free 30-day trial and has both free and paid plans. Even their free plan offers businesses the capability to add 3 social media profiles and have 1 user, making it a cost-effective solution for social media management.
Key Features
Social Media Scheduling and Publishing
With AgoraPulse, users can schedule and publish posts across multiple social platforms including Facebook, Instagram, Twitter, LinkedIn, and YouTube.
Social Inbox
This feature enables you to manage all your social media messages, comments, mentions, and other important interactions in one place, thus ensuring that no message goes unanswered.
Monitoring and Listening
Through keyword tracking, this tool helps you monitor your brand's online presence across various social platforms and the web.
Team Collaboration
AgoraPulse offers a built-in CRM that allows for effective teamwork, task assignment, and progress tracking.
Analytics and Reporting
This feature offers deep insight into your social media performance, providing detailed reports that can be downloaded in PPT and CSV formats.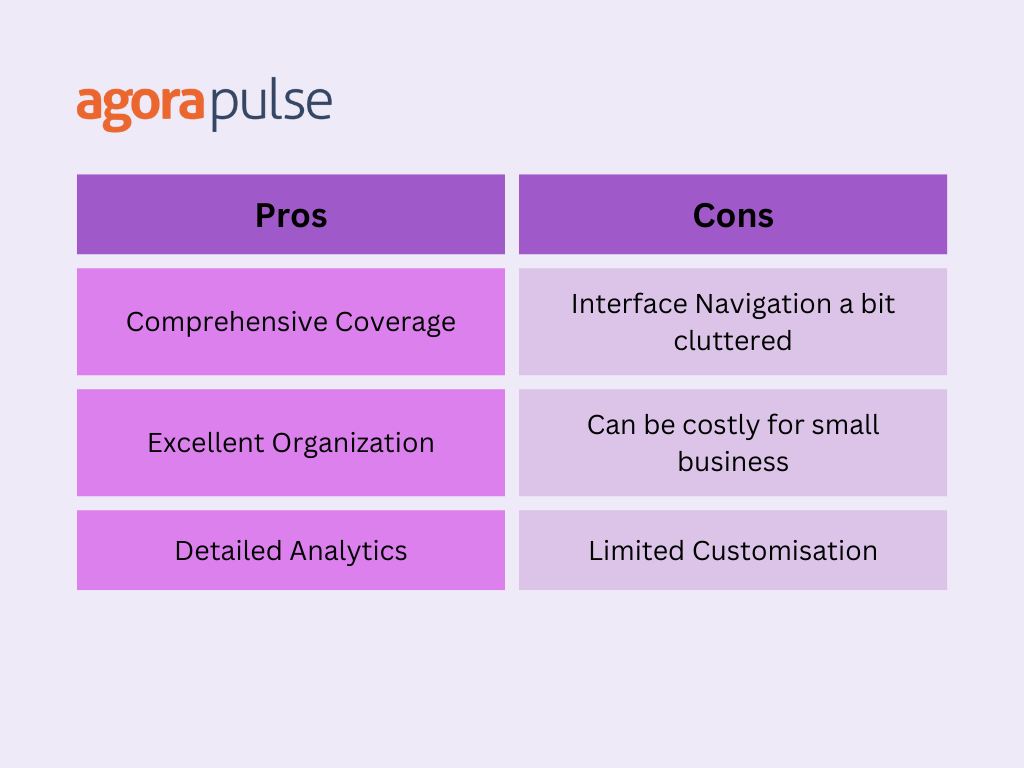 Conclusion
Selecting the right social media marketing tools can be a game-changer for your marketing strategy, helping to streamline processes, enhance engagement, and ultimately, drive better results.
Different businesses have different needs. However, by understanding what you expect from a tool, evaluating various options based on those needs, and taking advantage of free trials, you can choose the solution that fits your business the best.
Consider these top 10 tools and select the ones that best fit your business requirements and goals!