Table of content:
Introduction
Web3 or next generation web is the latest evolution of the internet that is able to understand all user desires.
This new technology is blockchain-based with a decentralized system. By utilizing technologies such as machine learning, big data, DLT, and others, Web3 is able to process all forms of information intelligently.
In addition, since the Web3 network operates decentralized, its existence is linked to cryptocurrencies.
A characteristic of this new technology is that user interaction with Web3 relies on computer algorithms without going through a third party.
In addition, this technology allows users to exert control over their own data.
For those of you who want to start learning about the new Web3 technology or want to expand your networking and collaboration, here are some of the best events you need to attend;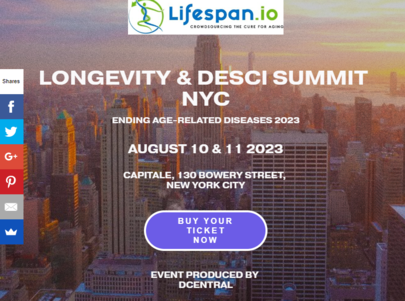 Lifespan.io organized a conference by Longevity & DESCI Summit NYC held on August 10 & 11, 2023 at Capitale, 130 Bowery Street New York City.
The conference is the sixth annual event that will bring together entrepreneurs, investors, pharmaceutical and biotech companies, researchers, and government organizations.
It encourages the exchange of information and cooperation between different parts of the industry.
In 2023, lifespan.io will present the results of aging research into the future by utilizing blockchain technology and decentralized science.
The event will be a mix of virtual and hybrid sessions that will learn about new ideas.
In addition, there will be presentations on the development of aging solutions and other health-related discoveries.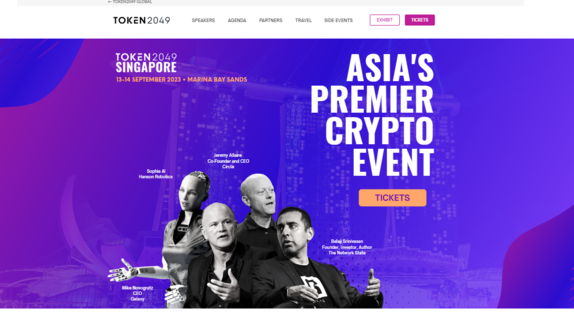 TOKEN2049 held a Web3 conference on September 13-14, 2023 at Marina Bay Sands, Singapore.
In this activity, several important figures were presented, namely Galaxy CEO Mike Novogratz, Circle Co-Founder and CEO Jeremy Allaire, Founder, Investor, Author The Network State Balaji Srinivasan, and Hanson Robotics Shopia AI character.
TOKEN2049 is an annual event that brings together the global Web3 industry, entrepreneurs, investors, developers, industry insiders, and global media to create broader networking opportunities.
This crypto-first event highlights global development by taking a unique and broad perspective on the Web3 project ecosystem and its vast opportunities.
In addition, the conference's flagship event is Asia Crypto Week which features 150 speakers and 3,000 attendees.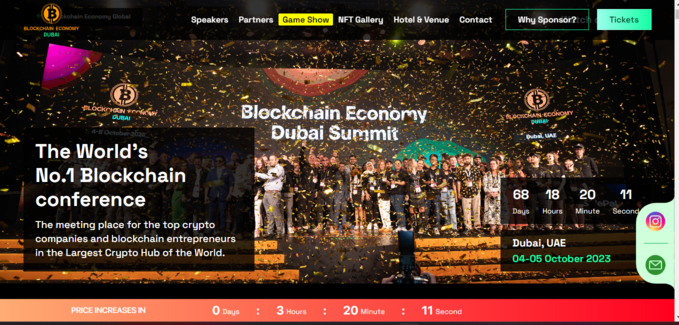 The Blockchain Economy Dubai Summit was held on October 4-5, 2023 in Dubai.
It is the largest blockchain conference network in the world, and Dubai is hosting the 8th edition of the annual event.
It aims to bring together top crypto companies, blockchain entrepreneurs, and AI innovators.
The goal is to redefine the future of finance and shape Dubai's position as a global crypto.
The topic of discussion at this conference was about revolutionay technologies, extensive networking opprotunities which were attended by participants from 85 countries.
Some of the speakers at this conference include Head of New Technologies at EY Law Martiin Hanzl, Global Chief Commercial Officer at OKX Lennix Lai, Head of Digital Assets Reseacrh at VanEck Matthew Sigel, Founder of Cosmic Haze Studios and Snoop Dogg NFT Julian Banks and others.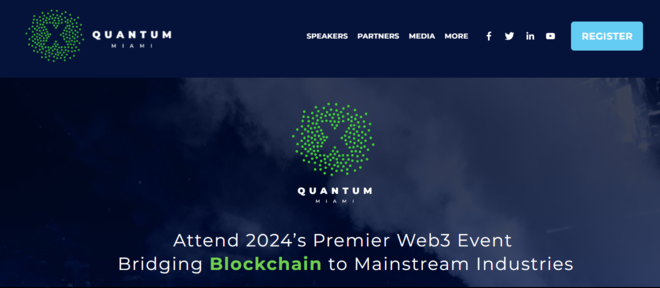 Quantum Miami held a conference on January 24-26, 2024 in Miami, Florida that was the most attended of the Web3 ecosystem, the North American Bitcoin Conference. 2024 marks the 11th conference organized by Quantum Miami.
In this conference, participants can enhance their knowledge, rolodex and Wallet through presentations from the world's most renowned blockchain investors and pioneers.
Speakers at the conference include Fantom Foundation, Director Andre Cronje, Quntum Fintech Group, Managing Director Harry Yeh, Mayor of Miami Francis X. Suarez, The Bitcoin Foundation, Chairman Brock Perce, and others.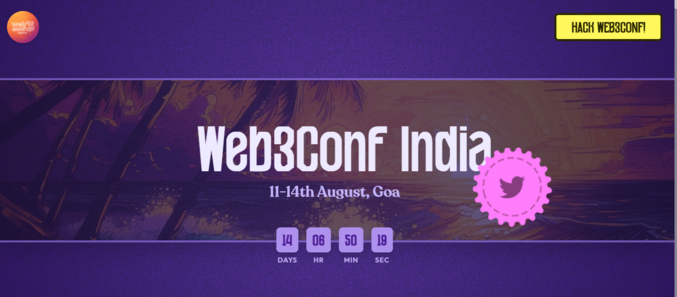 The Web3Conf India 2023 conference was organized by GirlScript Foundation on August 11-14, 2023 in Goa, India.
It was India's first and largest agnostic conference. It has been supporting beginners in technology education since 2017 with programs like GirlScript Summer of Code, LetsPy, Tech in Slums, Uplift Project, and others.
In 2022 there were over 1,500 Web3 enthusiasts at the conference held in Goa. This year GirlScript is all set to welcome over 3,000 Web3 enthusiasts to Goa for Web3Conf 2023.
Some of the speakers who will be joining the conference include CoinSwitch Co Founder and CEO Ashish Singhal, Daily.dev Dev Advocate Francesco Ciulla, dYdX Foundation India Lead Karan Ambwani, Consultant - Blockchain/ AI Ravish Jain and others.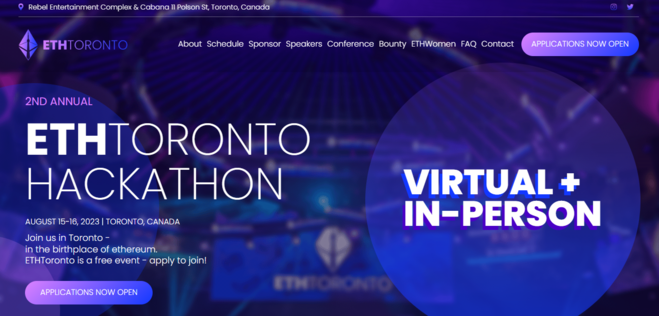 ETHToronto is hosting an online and in-person Web3 conference in Toronto, Canada on August 13-16, 2023.
This event brings together the technical community to build the future by developing the next innovations in blockchain technology.
ETHToronto will include WTHWomen, in collaboration with CryptoChicks and other female-focused Web3 organizations.
The company is also holding various programs such as mentorship, a program that provides direct guidance and advice, volunteer program to give Web3 lovers the opportunity to join the Web3 conference activities.
Some of the speakers at this conference were Founder, Andiami, Decentral Ethereum Anthony Di Lorio, Co-Founder and Decentralization Coordinator, MetisDAO Doundation Co-founder and CEO, CryptoChicks Elena Sinelnikova, Software Engineer, Audius Nikki Kang, Metaverse Advisor Shib the Metaverse Marcei Jastrow and others.
The above events are activities that aim to provide new understanding for the community to know more about the new technology of Web3.
The conference can also be useful for participants in understanding how it works, its implications and impact on various industries.
Why You Should Attend This Events?
For you as a marketer & entrepreneur, participating in Web3 project events certainly provides quite a lot of benefits, including;
The existence of new potential and opportunities in the business field. By attending the above conference, you can clearly understand Web3, including the opportunity to create products and services using this technology. As we already know, several games such as roblox, fronite, and others have become a test bed for digital marketing in the 3D world.
The opportunity to provide data security guarantees to customers, because Web3 has the advantage of decentralization and autonomy principles. Being part of the Web3 project, of course, you can present a safer solution regarding privacy, so that it can increase the sense of public trust, especially customers.
Expanding relationships. The conference was of course attended by Web3 lovers and prominent figures. That way, you can expand your network and build and strengthen the community with this next generation technology.
Update and adapt to Web3 development. Every conference will certainly present new innovations from various parties. Through this conference, you can stay up to date and adapt to the latest innovations.
Conclusion
As Web3 continues its rapid ascent, staying on the cutting edge of this fast-moving space will be critical to success.
Attending industry conferences and events is one of the best ways to network, learn, and engage with other builders and investors in the decentralized web ecosystem.
The events on this list represent some of the premier gatherings for web3 this year.
Whether you want to hear from leading voices in crypto, discover new web3 startups, or find your next business partner, these conferences have something for everyone in the web3 community.
The future is being built right now - don't miss your chance to help shape it.
Are you looking for a solution for Web3 Marketing? Visit Sanka to experience how this smart automation platform can revolutionize your marketing!
Sanka for Web3 Marketing