What is IT Asset Management (ITAM) Tools?
IT Asset Management or ITAM refers to the process of tracking and managing the software and hardware assets in an organization.
The purpose of ITAM is to ensure optimal use of assets, assist in strategic decision-making, and minimize risks associated with IT assets' life cycle. To understand more about ITAM, read this article!
To implement ITAM, organizations need to invest in tools like inventory management solutions, software license management software, and IT service management software/tools.
IT asset management (ITAM) tools are comprehensive software solutions designed to inventory, track, manage, and optimize a company's IT assets throughout its lifecycle.
From managing financial and contractual aspects to inventory, these tools have become a crucial part of modern organizations.
These tools streamline the management of various types of IT assets such as hardware, software, and mobile devices.
They provide essential functions for managing the financial, contractual, and inventory aspects of IT assets, enabling businesses to track and make strategic decisions about these assets
Choosing the best ITAM tools depends on factors such as your budget, company size, asset complexity, regulatory requirements, and desired functionalities.
Now, let's highlight the top 10 IT asset management tools available in 2023.
Sanka is a digital transformation platform engineered to cut costs and enhance productivity significantly.
It offers vast customized solutions for your business including managing and optimizing various IT-related processes, which aligns closely with many ITAM capabilities.
As a comprehensive platform, Sanka offers an array of 20 business applications. These range from sales, support, and recruiting, to IT, allowing organizations to centralize their tasks and consequently optimize cost spending.
This can potentially include tracking IT assets, managing software licenses, and planning for IT resource investment if these are the areas covered by their IT-related apps.
The strength of Sanka also lies in its flexibility in creating unlimited automated workflows. Companies can improve agility, innovate more, and increase employee productivity by automating various IT workflows.
Their platform interoperates with up to 100 apps and services, which boosts the ability to coordinate and effectively manage the entire IT ecosystem.
Key Features
Unlimited Workflows: Sanka provides unlimited workflows. This allows businesses to automate all their workflows, improve agility, increase innovation, and boost productivity.
Integrations: With Sanka businesses can integrate up to 100 apps and services, maximizing their existing tech-stacks.
Customized Solutions: Sanka offers customized solutions, catering to the specific needs of each business. Their team of experts is on hand to guide businesses through the process.
Onboarding Support: Sanka provides dedicated staff for system migration and onboarding support, ensuring a smooth transition to using their system.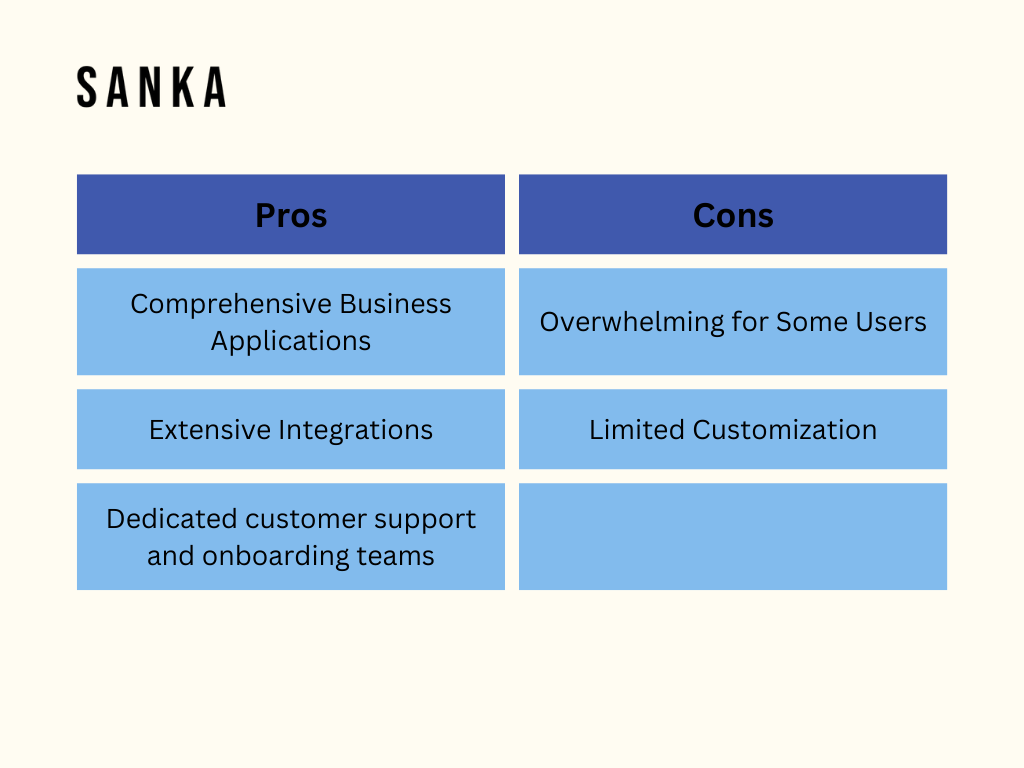 ManageEngine AssetExplorer is an integrated IT Asset Management (ITAM) tool that provides a comprehensive framework for tracking, managing, and optimizing all IT assets.
It delivers an array of features addressing the lifecycle of assets, from procurement to disposal. Ideal for organizations needing in-depth asset tracking and comprehensive reporting capabilities.
Key Features
Asset Tracking With AssetExplorer, you can manage all your IT and non-IT assets in one place. It includes workstations, servers, routers, and printers, helping to maintain an up-to-date inventory of all owned assets.
IT Asset Lifecycle Management This feature allows management of assets throughout the entire lifecycle — from procurement to disposal — and provides valuable insights into the usage and productivity of your IT assets.
Contract Management AssetExplorer stores all contracts with suppliers, maintaining a robust record of licensing agreements, warranty information, and more ensuring easy access to legal records and simplifying the audit process.
Software License Management The software license management feature ensures that companies are audit-ready. With this feature, you're aware of how many licenses are in use, helping organizations maintain compliance and extract maximal value from software investments.
Purchase and Supplier Management This feature enables businesses to manage all purchase orders and invoices. It allows for an efficient purchase process and provides a centralized record of assets purchased, improving procurement efficiency.
IT Asset Inventory Management AssetExplorer facilitates comprehensive and real-time tracking of hardware and software changes, helping to maintain an up-to-date asset database.
Reports and Alerts AssetExplorer offers a rich selection of customizable reports for hardware, software, purchase orders, and contracts. This allows for greater transparency and helps in decision-making.
Seamless Integrations AssetExplorer seamlessly integrates with other IT management solutions, including ManageEngine's ServiceDesk Plus, enhancing its capabilities.
Robust Security The software ensures secure data storage along with permission settings to safeguard sensitive asset data.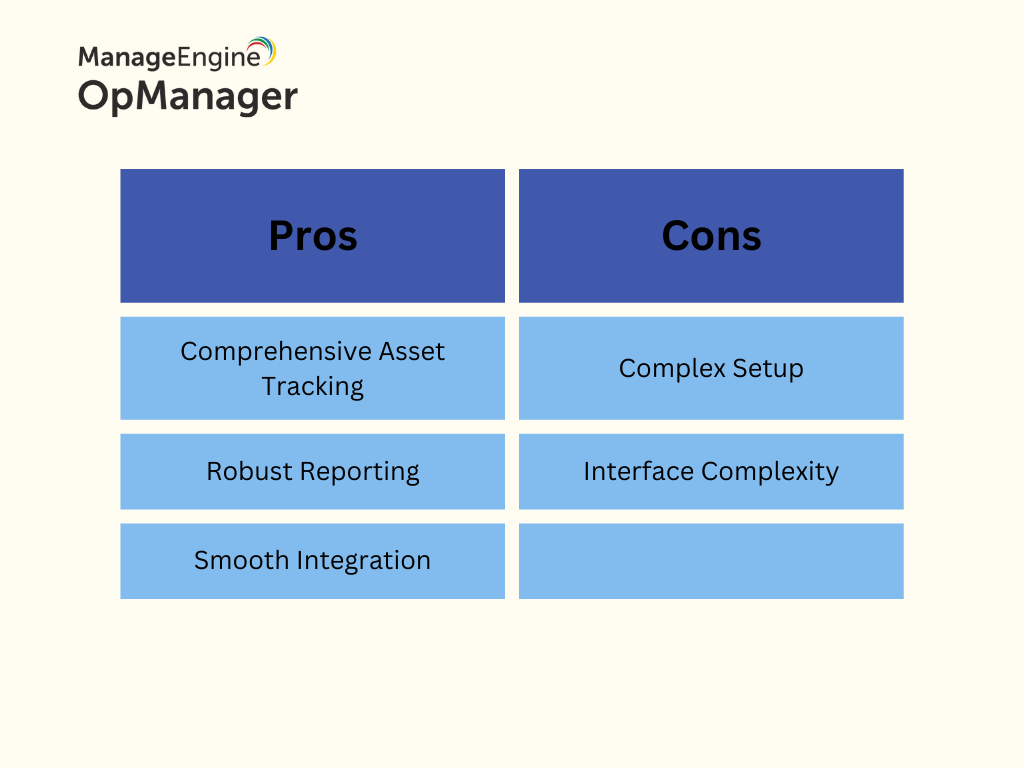 Formerly known as Samanage, this tool provides users with top-notch visibility over IT assets and stellar service delivery.
Companies seeking a highly customization ITAM tool would do well with SolarWinds Service Desk. It also integrates seamlessly with other SolarWinds products.
Key Features
IT Asset Discovery and Management SolarWinds Service Desk effectively discovers and tracks all hardware, software, and consumables in your organization. It provides a comprehensive inventory of all IT assets, aiding in automation and control while reducing IT costs.
IT Service Management (ITSM) SolarWinds Service Desk provides robust ITSM capabilities, including incident, problem, change, and release management. This not only boosts problem resolution times but also improves customer satisfaction.
IT Asset Risk Detection This feature identifies potential risks and vulnerabilities in your IT assets, enabling more robust security and risk management.
Contract Management SolarWinds Service Desk monitors and manages all your IT contract commitments in one place; ensuring compliance and optimizing costs.
Reports and Dashboards The software provides insightful dashboards and custom reports for different data points, enabling efficient decision-making.
Software License Management The solution tracks and manages all software licenses, aiding in compliance and reducing the risk of over-licensing or under-licensing.
Integration Capabilities SolarWinds Service Desk effortlessly integrates with other IT tools, enhancing functionality and consolidating IT management.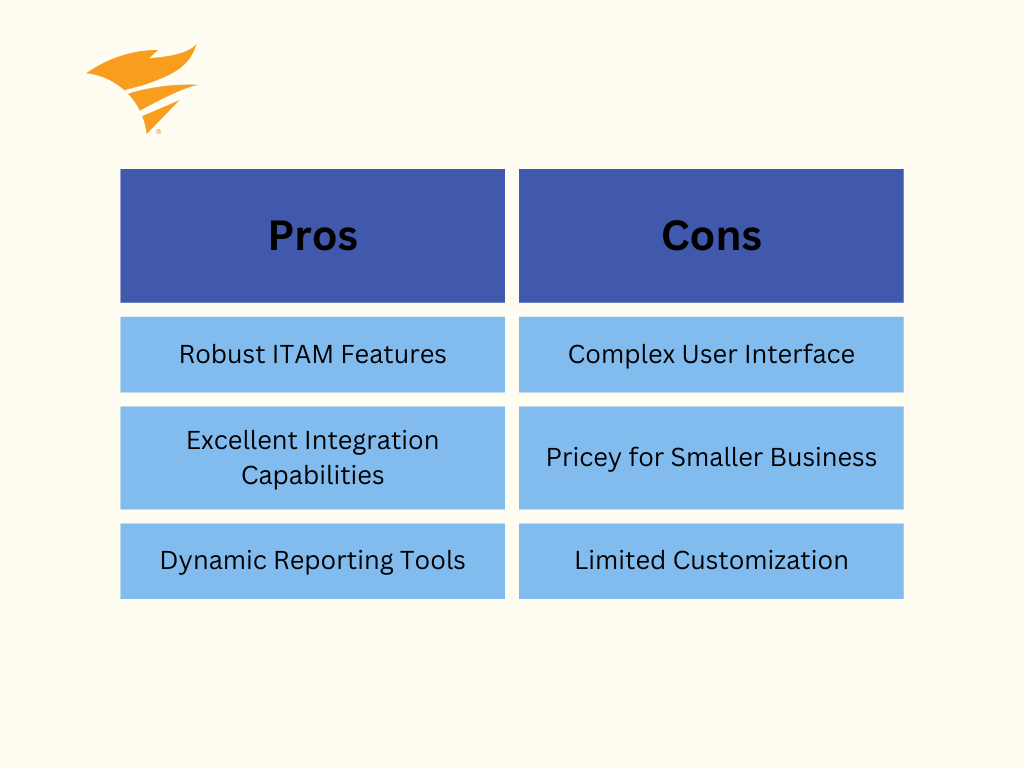 This is an integrated ITSM, service desk, and help desk software that combines all the essential IT tools in one service management platform.
It provides powerful functionality for tracking and managing IT assets, efficient ITSM capabilities, and analytical features that aid in decision-making.
If you need excellent customer support and a user-friendly interface, SysAid will be a perfect choice.
Key Features
IT Asset Discovery and Management SysAid automatically inventories and manages all assets in your IT ecosystem, including hardware, software, and mobile devices. It offers granular visibility over assets, contributing to more efficient management.
ITSM Capabilities SysAid provides robust ITSM capabilities covering incident, service request, problem, change, and service level management. These features allow businesses to streamline their service processes, enhancing efficiency and user satisfaction.
Contract and License Management SysAid offers a centralized repository for all contracts and licenses, ensuring compliance and preventing unauthorized or illegal usage.
Self-Service Portal SysAid includes a multi-channel self-service portal that encourages end-users to resolve issues themselves, reducing the load on IT staff.
Analytics and Reporting SysAid's rich analytics and reporting enable improved decision-making through better insights into IT assets and service performance.
Patch Management SysAid offers an integrated patch management solution that ensures software, especially security software, is up-to-date and that no applications on the network are left vulnerable.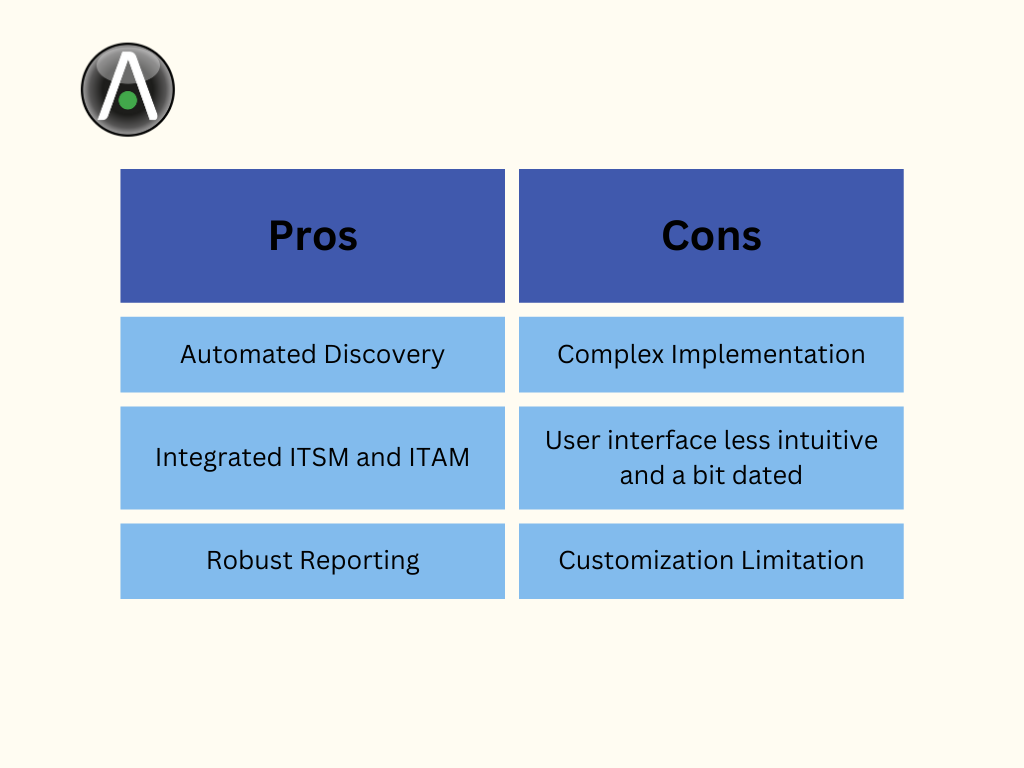 It is a feature-rich IT Asset Management (ITAM) tool designed to provide effective lifecycle management for digital and physical assets within business environments.
Offering a plethora of features, it ensures comprehensive management of all types of IT assets, including financial management tools.
Key Features
Asset Lifecycle Management BMC Remedy Asset Management provides end-to-end asset management — from procurement through retirement — ensuring optimized asset utilization, reduced costs, and improved compliance.
Contract Management This feature manages all license agreements and contracts in one place, streamlining contract compliance and reducing legal risks associated with contract enforcement.
Software Asset Management This feature ensures compliance with software licensing agreements and helps eliminate or reallocate underused licenses, ultimately leading to cost savings.
IT Asset Tracking BMC Remedy Asset Management facilitates effective tracking of all hardware and software assets, maintaining an updated inventory at all times.
Improved Operational Efficiency By configuring, managing, and monitoring assets from a centralized dashboard, the tool helps increase operational efficiency and reduce IT costs.
Vendor Management It enables the efficient management of vendors, ensuring smooth vendor relationships and effective communication.
Financial Management This feature allows for the tracking of financial attributes related to the assets helping with budget planning, cost control, and depreciation calculations.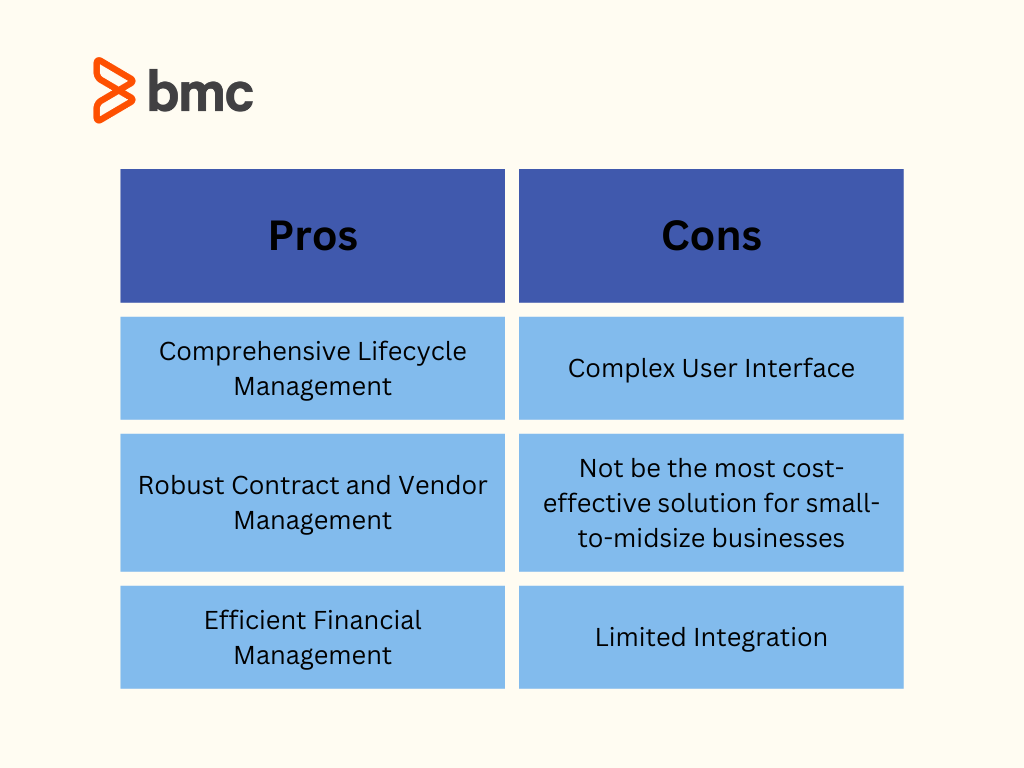 Offering an all-around tool, ServiceNow consolidates IT tools into a single data model to automate IT operations, reduce outages, increase efficiency, and lower costs.
It is a robust IT Asset Management (ITAM) tool that aims to enhance visibility into your infrastructure and services, prevent service outages, and maximize operational agility.
Organizations aiming for high flexibility and excellent cloud management features will find this tool beneficial.
Key Features
Event Management ServiceNow ITOM offers top-tier event management, alerting teams to infrastructure issues before they become catastrophic problems. This includes event correlation, alert consolidation, and root cause analysis.
Discovery ServiceNow automatically discovers IT infrastructure across various environments, creating an accurate, up-to-date image of your IT environment and its services.
Service Mapping This feature automates the discovery and visualization of services in the context of business processes, which enables quicker service issue resolution and better risk management.
Orchestration and Automation ITOM uses automation for a variety of IT processes, from basic tasks to complex processes across multiple systems. This results in more efficient and effective IT service delivery.
Cloud Management ServiceNow ITOM offers a unified framework for managing public, private, and hybrid clouds, enabling organizations to manage cloud resources more efficiently.
Operational Intelligence This feature delivers real-time, actionable insights based on predictive analytics. It helps to minimize downtime and is crucial for decision-making.
This is a comprehensive suite that offers a range of services from purchasing to disposal of assets.
It is a powerful tool that assists organizations in gaining a clear picture of their IT infrastructure. It's designed to manage both hardware and software assets throughout their lifecycle.
Key Features
Comprehensive Asset Lifecycle Management From procurement to disposal, Ivanti ITAM offers complete visibility into your asset lifecycle, facilitating better decision-making and easing compliance.
Software Asset Management Ivanti aids in optimizing software licenses, ensuring compliance with licensing agreements and eliminating unused or underused licenses, yielding cost-saving opportunities.
Inventory Management Ivanti's tool allows a real-time inventory of all your IT assets, be it hardware or software, ensuring your asset database is always up-to-date.
Contract and Vendor Management Integrated contract and vendor management capabilities streamline interactions with suppliers, track contract renewals and manage license agreements.
Financial Management Track and manage all your IT costs, from software licenses to maintenance, to help with budgeting and forecasting.
Cloud Asset Management Ivanti is equipped to manage assets in the cloud, aiding businesses in handling their diversified resources effectively.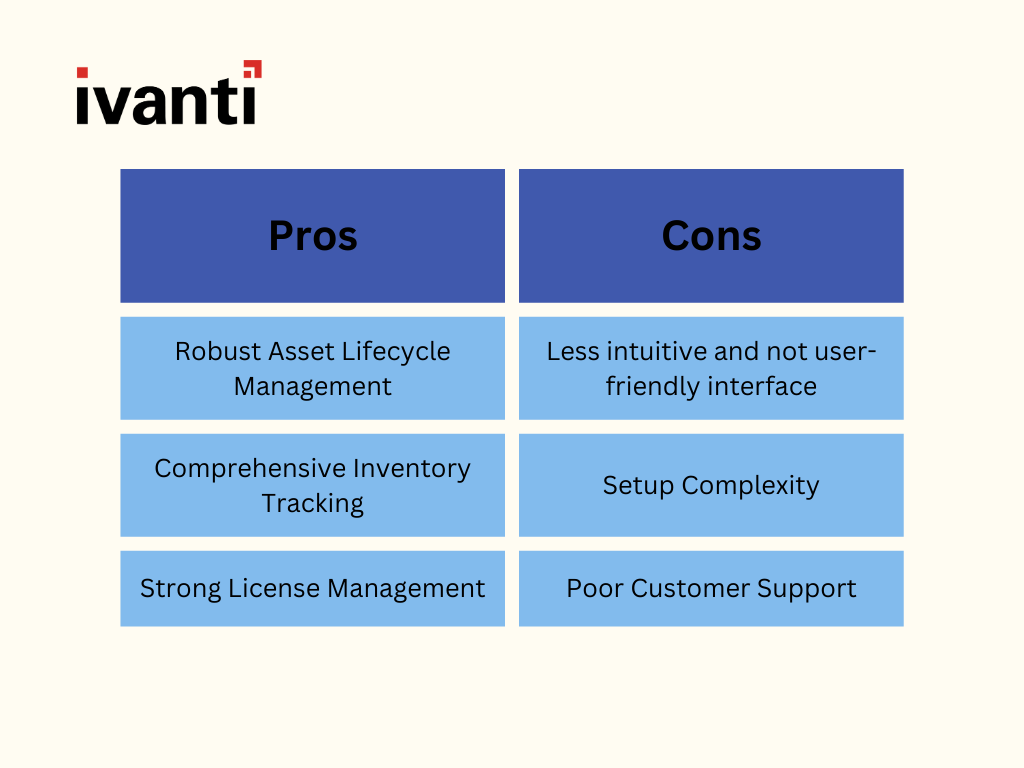 Spiceworks IT Asset Management (ITAM) is a free and user-friendly tool designed to help organizations keep track of their IT assets, manage inventory, and monitor software licenses.
This tool presents basic ITAM functionalities for organizations that need cost-effectiveness while delivering quality.
Key Features
Network Inventory Spiceworks automatically discovers and inventories hardware and software assets in your network, providing an up-to-date overview of your IT infrastructure.
Hardware and Software Management Efficiently track and manage both hardware and software assets with Spiceworks, enabling improved IT budgeting and forecasting.
Software License Management Monitor and ensure compliance with software licensing agreements, helping to eliminate instances of underused and unlicensed software.
Reporting and Analytics Take advantage of customizable reports and analytics, providing valuable insights into your IT environment and guiding better decision-making.
Help Desk Integration Seamlessly integrate Spiceworks ITAM with its help desk module, streamlining service request management and coordination.
Cloud-Based or On-premises Deployment Choose between on-premises or cloud-based solutions, tailoring adoption to your organization's unique requirements and preferences.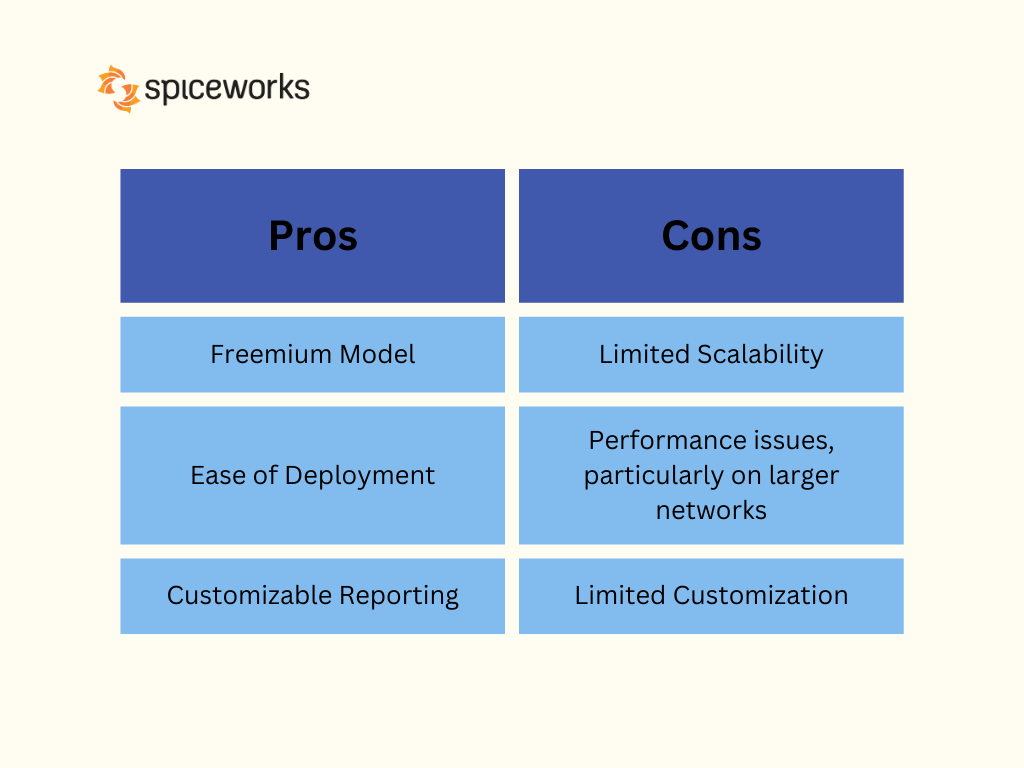 An online cloud-based IT helpdesk, Freshservice enables you to manage your IT services with efficiency, from tracking and managing inventory to ensuring compliance and automating workflows.
Aimed at businesses of all sizes, Freshservice offers a modern, user-friendly interface with robust features.
Key Features
Asset Discovery and Management Freshservice automatically discovers and tracks all IT assets in your infrastructure, providing a real-time snapshot of your IT inventory.
Configuration Management Database (CMDB) It offers a CMDB that helps businesses understand the relationships and dependencies between IT assets and services, assisting in impact analysis and risk management.
Request Fulfillment Automate your request fulfillment processes for hardware, software, or services, significantly reducing request response times and improving user satisfaction.
Incident and Problem Management Quickly identify and resolve IT incidents and recurrent problems, reducing downtimes and improving IT service availability.
Software License Management Freshservice aids in managing and tracking software licenses, ensuring compliance and optimizing software investments.
Reporting and Analytics Leverage in-depth reporting and analytics, providing actionable insights into the IT environment, which aids in making informed decisions.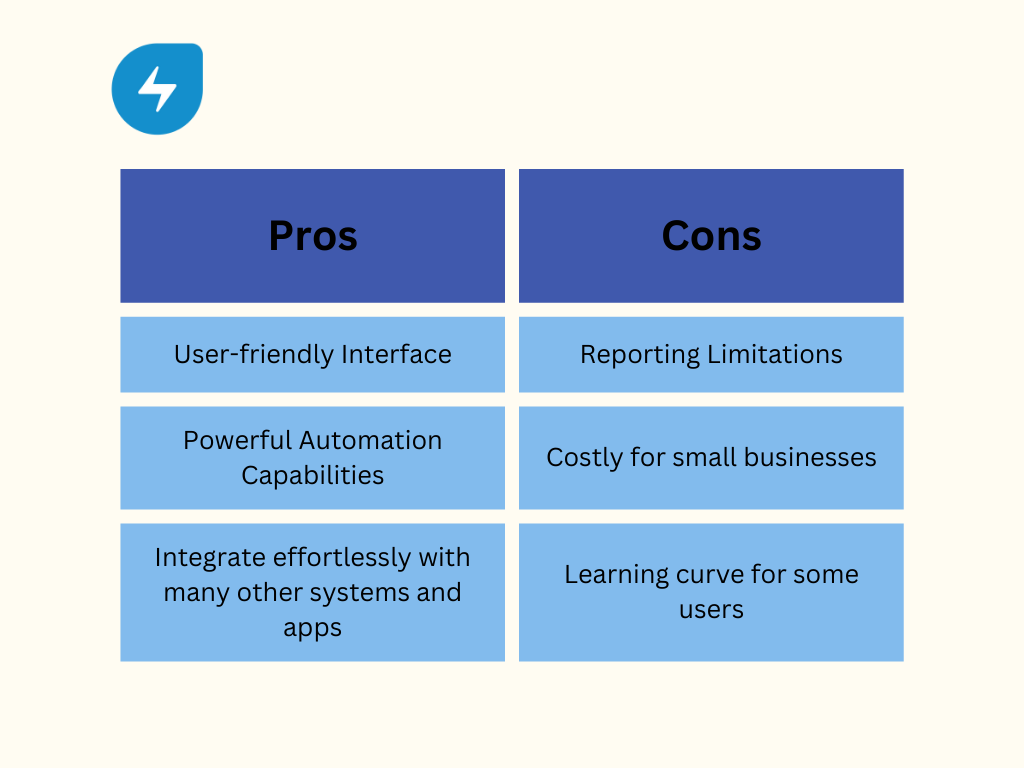 In terms of centralized, integrated, and automated systems to manage all IT assets, Lansweeper stands out.
It is a versatile and comprehensive IT Asset Management (ITAM) solution known for its advanced network scanning technology. Offering granular visibility into hardware and software assets, it suits businesses of all sizes and types.
Key Features
Network Inventory Lansweeper is skilled at automatically discovering and cataloguing all IT assets in your network, maintaining a real-time, accurate inventory.
Hardware and Software Asset Management Track and manage all hardware and software assets within your IT infrastructure. It allows for efficient asset allocation, maintenance, and replacement.
Software License Management Lansweeper offers comprehensive software license management, ensuring compliance with licensing agreements and optimizing license usage.
Risk Assessment Identify potential risks within your IT environment by detecting unauthorized hardware or software, aiding in mitigating threats, and maintaining security.
ITAM Reports Generate detailed IT asset reports, providing valuable insights for data-driven decision-making and efficient asset management.
Active Directory Integration Lansweeper integrates fully with Microsoft's Active Directory service for enhanced control over user accounts and data.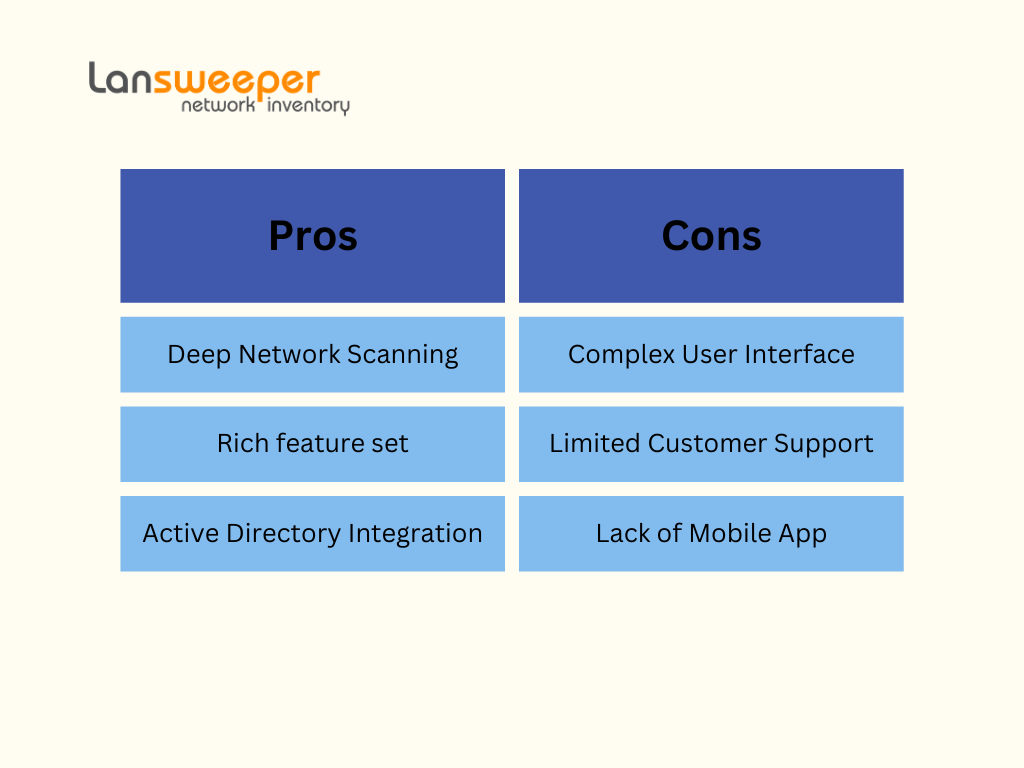 Conclusion
In conclusion, the best IT asset management tools elevate your IT operations, leading to cost savings, risk mitigation, and value-added IT services.
Each of these ITAM tools provides a unique set of features and capabilities. It is important to select the one that best aligns with your company's needs and budget.
Remember, effective IT asset management aids in reducing costs, improving operational efficiency, and mitigating compliance-related risks.